Dental Assistant
Certificate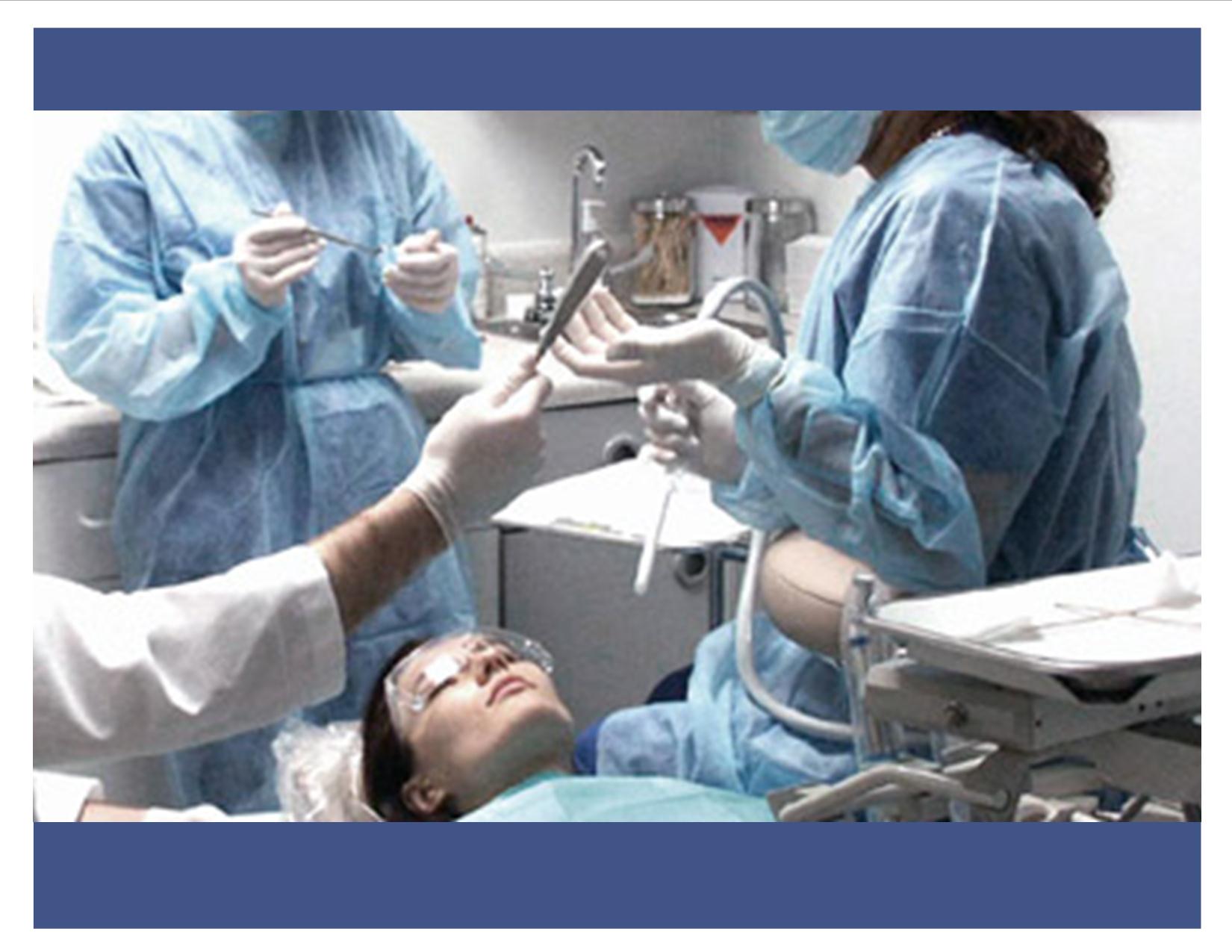 Dental assistants perform a growing variety of duties in the dental field. Duties include but are not limited to: therapeutic communication, multicultural interaction, psychology, oral health, preventive techniques, nutrition, chair side instrumentation, infection control, equipment safety, equipment maintenance, dental office emergencies and pain/anxiety management. The New Mexico State Board of Dental Health has implemented new standards that include certification in coronal polishing, topical fluoride as well as pit and fissure sealants. The assistant is responsible for all preparation of dental office procedures, chair side assisting, and reception activities. The demanding versatility requires a person dedicated to the profession and a commitment to function as a dental health care team member.
Completion of this certificate can be applied toward the Associate of Applied Science Degree in Vocational/Technical Studies.
Institutional Proficiency Requirements
In addition to the courses listed below for this program of study, students must also complete institutional proficiency of MATH075 that is outlined on page 77 to meet all graduation requirements.
Program Requirements (37 hours)
| | | |
| --- | --- | --- |
| DENT103 | Dental Materials | 5 credits |
| DENT109 | Preventative Dentistry/Oral Health Care | 1 credits |
| DENT118 | Dental Assisting | 3 credits |
| DENT119 | Dental Terminology | 1 credits |
| DENT128 | Community Field Experience | 1 credits |
| DENT145 | Bio-Dental Science | 3 credits |
| DENT160 | Dental Radiology | 4 credits |
| DENT167 | Oral Medicine | 2 credits |
| DENT170 | Clinical Training/Practicum I | 7 credits |
| DENT209 | Professional Ethics | 2 credits |
| DENT220 | Dental Office Management | 2 credits |
| DENT226 | Dental Pharmacology | 1 credits |
| DENT233 | Laboratory Procedures | 2 credits |
| DENT270 | Clinical Training/Practicum II | 3 credits |
Program Director: Connie Reichert
Phone: (505)454-2523
Email: creichert@luna.edu
Program Advisor: Gloria Pacheco,
Phone: (505)454-2528
Email: gpacheco@luna.edu
ACCESS Center Personnel
Director: Renee Maestas
Phone: (505)454-5355
Email: rmaestas@luna.edu
Advisor: Janice Medrano
Phone: (505)454-2546
Email: jmedrano@luna.edu