About the Learning Resource Center (LRC)
Library Hours
Fall Semester (Aug. 18)

Mon - Fri: 8:00 a.m. - 5:00 p.m.

Phone: 505.454.2540

Email: lrc@luna.edu

Library is not open on holidays, for a list please view our calendar
Request Via Telephone
If you do not have ready access to the internet, we also accept requests over the telephone. Call (505) 454-2540.
Please note that Library Staff are not on campus regularly, but we do check voicemail multiple times a day.
If your call is not answered by a live person, please leave us a message with your name, 'A' Number (on the back of your LCC I.D.), the titles you would like to request, and a phone number where you can be reached.
Requesting Items and pick up instructions
REQUESTING ITEMS:
There are 3 methods for requesting library items (see above tabs). Use any one of them to request physical items (books, DVDs,) for pickup. Items located in Reference, Reserves, Front Desk, Periodicals, or Southwest Room are not available for checkout.

Only students registered for current classes or current LCC employees may check out items

Please allow 24-48 hours for retrieval of items. You will receive an email or phone call when your items are ready.

Please only request items OWNED and AVAILABLE from LRC Library. To determine this, please check our catalog at https://luna.tlcdelivers.com/#section=home
PICKUP INSTRUCTIONS:
Pickup hours are Monday to Friday, 8am - 5pm.

Please bring a photo ID to verify your identity.

Park in front of LRC and call the number on the sign. A LCC Library employee will bring your items to your car for either window or trunk delivery. Your items will be in a plastic bag and will already be checked out to you.

---
Find Books

 Card Catalog contains the LCC Library's collection of books…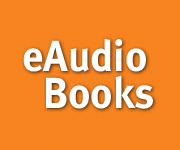 Contains full-text copies of published print materials…

List of books and materials from around the world…
[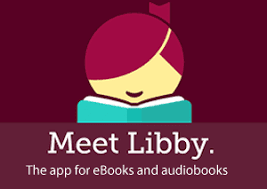 Meet Libby app
---
Find Articles
All databases require IDs and PASSWORDS for access, please contact the LRC at 454-2540.


Contains summaries of articles from over 8000 publications and many in full text in subjects like arts, business, law, and many more…

Includes InfoTrac Professional Collection, Expanded Academic ASAP, Informe, Junior Edition k-12, Kids Infobits, and more…

El Portal NM

Accessing the most complete automotive service, repair, and estimating estimating data….
[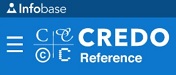 (https://search.credoreference.com/)
---
Find Video
[

(https://proquest.libguides.com/academicvideoonline)
---
Links