Luna Community College's public relations office is dedicated to promoting Luna's educational mission and increasing public awareness of the great people and programs at LCC. The office develops press releases, fliers, posters, newsletters (including the Luna Light), advertising and announcements for print media, radio, television and online publication. The office helps plan, organize, promote, coordinate and facilitate major campus events and activities. The office serves as a clearinghouse for internal and external advertising and promotion, reviewing, editing and approving fliers, posters and newsletters. As time allows, the office also provides assistance with creation and design of these materials.
The office assists departments and individuals on campus to ensure proper branding and use of logos and other considerations.
The office also facilitates the flow of information to media outlets and serves as a resource for members of the news media.
pr@luna.edu
Public Relations Contact Information
Jesse Gallegos - Public Relations Coordinator
505-454-5367
jgallegos@luna.edu
Dave Kavanaugh - Communications and Marketing Specialist
505-454-5331
dkavanaugh@luna.edu
Luna Community College Billboard Campaign (2013)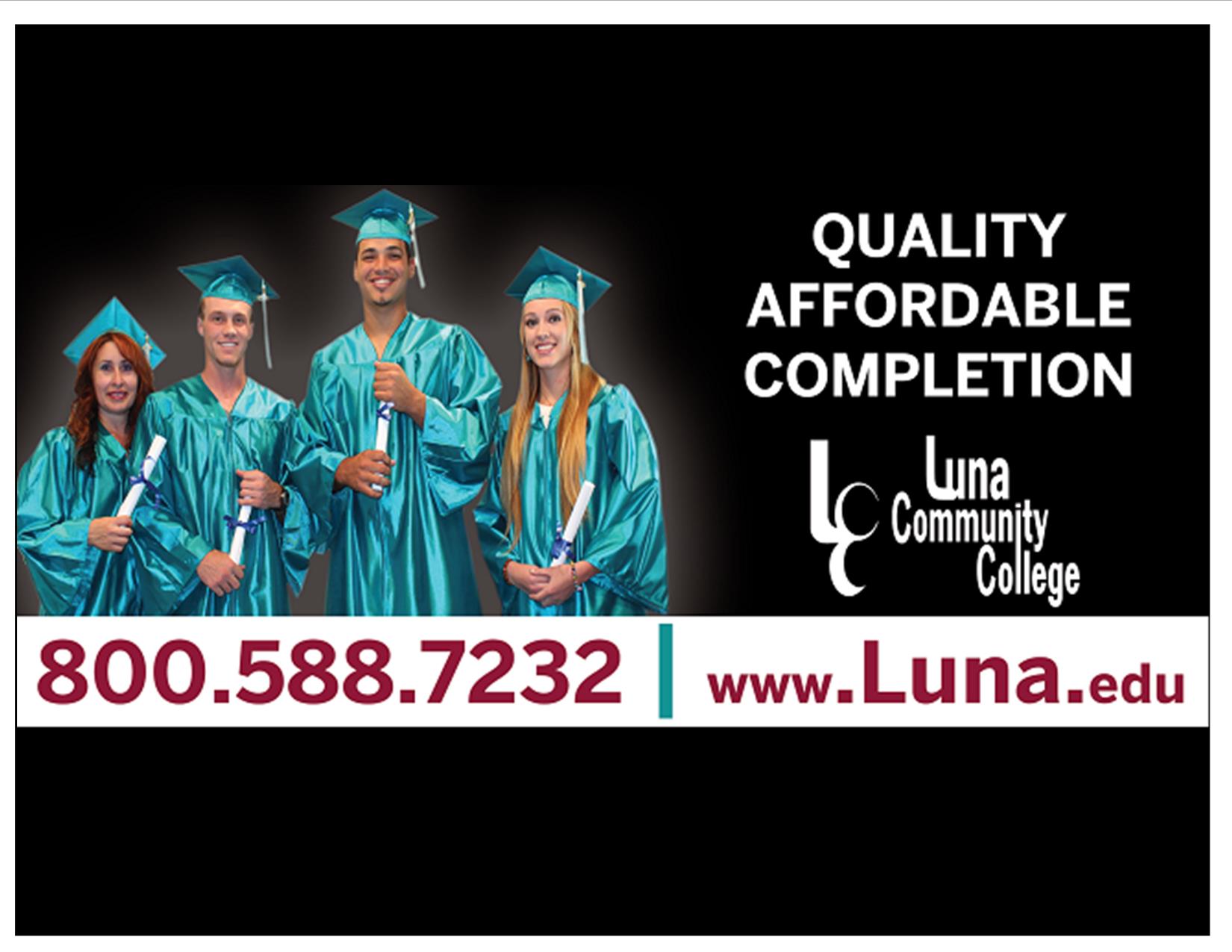 LCC launching billboard campaign…
For years, Luna Community College has been wanting to advertise on billboards. Starting in mid-October, the college is getting its wish.
read more…
Luna Light - Vol. 6, Issue 45 - Billboards on display (2 pictures)
---
Luna Community College on air with KASA Style - Fox2
---
Luna Community College Newsletters - "The Luna Light"