More homers for Luna sluggers
April 8 2019
---
Frank Phillips College took four games against Luna Community College this past weekend (April 5-6) in Pecos, N.M.
Game scores were 9-5 and 14-3 on Friday and 29-5 and 19-11 on Saturday.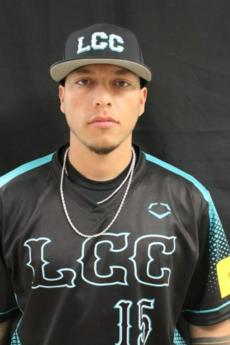 The Rough Riders looked sharp early in game one. After spotting the Plainsmen a run, they scored three in the bottom of the first inning and led 5-1 going into the fifth. Then Frank Phillips quieted its hosts while rallying with a five-run fifth to grab the lead, adding three insurance runs. Luna's Seth Olguin (redshirt freshman, Carlsbad, N.M.) hit a solo home run and Nick Rodriguez (freshman, Weatherford, Texas) was 2 of 4 with two doubles; Sam Creed added an RBI double.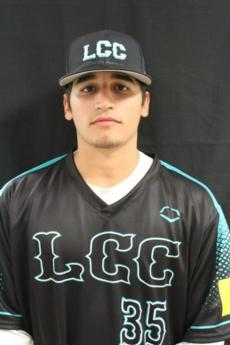 Ethan Harden (freshman, Albuquerque) smacked a solo home run, and Rodriguez and Louis Reyna (freshman, Las Cruces, N.M.) collected two hits apiece for the Rough Riders in game two. But the Plainsmen, who'd homered three times in the opener, hit four more long balls and piled up 18 total hits.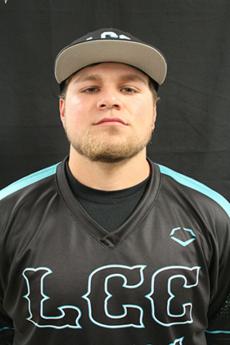 Five Plainsmen homers and 23 hits marked the third game of the series. Rodriguez (2 for 3) and Reyna both homered for Luna; Patrick McGee was 2 of 3 with a triple and two RBI, and Dustin Sipe also went 2 for 3.
The Riders got hits from eight batters in the series finale, and Rodriguez (3 for 4, one double, two RBI), Manny Cachora (2 of 4, one double, three RBI) and Tyler Burch (2 for 3, a double, one RBI) connected for multiple hits. Harden drilled his second home run of the weekend, a two-run shot. But Luna had to contend with a 10-run head start for the Plainsmen.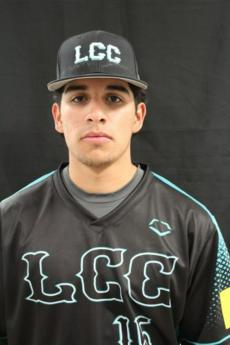 Arturo Archuleta, a sophomore pitcher, returned to his home field and made an appearance on the mound in game three. Archuleta helped the Pecos Panthers win a state baseball championship in 2017.
Luna (4-35, 0-20) is scheduled to host Clarendon College this weekend as the Western Junior College Athletic Conference schedule rolls on. First pitch is set for noon both Friday and Saturday at Brandt Park on the New Mexico Highlands campus.
---
Three times this past weekend, the Luna Community College softball team played well enough to gain control on the road against a solid El Paso Community College squad.
Three times, El Paso had the answer.
The host Tejanas swept the weekend series, winning 6-3 and 9-3 on Friday and 12-4 and 10-6 on Saturday.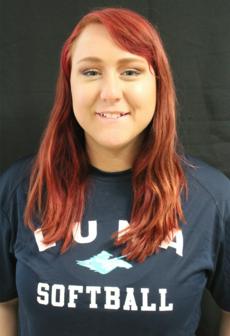 Luna fell behind 3-0 in game one but battled to get within 4-3 midway through the sixth, thanks to RBI singles by Andrea Hernandez, Ashlea Ortega and Aiyana Gonzales. Ortega stole two bases and finished 3 for 4 with a double to pace the Luna offense. Gonzales, Hernandez and Olyvia Dominguez had two hits apiece.
The Rough Riders led 1-0 and 3-2 in game two before seven unanswered runs by El Paso in the middle innings turned the tide. Taylor Quintana (sophomore, El Paso, Texas) smashed a solo home run in the third for LCC. Dyani Cummings-Lani doubled in going 2 for 4, and Rebekka Montgomery went 2 of 3 in making her return from injury.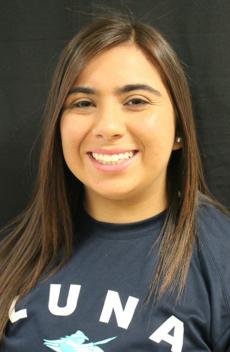 Quintana kept her momentum going in the series' third game, hitting a solo home run to stake Luna to an early lead. As with the previous contest, the Rough Riders enjoyed early control at 2-0 and 4-2 before the hosts responded with 10 unanswered runs to hijack the game. Quintana added a double to her homer to finish 2 for 3 with three RBI; Hernandez also had two hits.
In game four, an RBI single by Quintana and a three-run bomb by Montgomery (freshman, Maryville, Calif.) gave the visitors a 4-0 cushion. Luna led 5-1 midway through the second inning on Montgomery's RBI single. El Paso tied it with a four-run frame, and it stayed 5-5 until Quintana scored on a sacrifice fly by Gonzales in the top of the fourth. But the Tejanas once more came up with a response, scoring five unanswered in the bottom of the fifth. Montgomery had a four-RBI contest; she, Quintana and Brittany White logged two hits each.
Luna (6-23, 0-12) will host Frank Phillips for conference doubleheaders both Friday and Saturday at West Las Vegas softball field. Friday's action starts at noon; Saturday will have first pitch scheduled for 11 a.m. The Rough Riders are also slated to host Adams State University on Sunday afternoon.