Luna students earn certifications
April 8 2019
---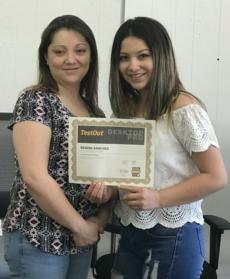 Luna students Jeremy Baca along with Brianna Sanchez (pictured with her mother Angel) recently earned their certification with TestOut Desktop Pro. TestOut Desktop Pro is an all-in-one online learning solution containing everything a student needs to learn on the basics of computers and Microsoft Office 2016 Word, Excel, and PowerPoint. Students who take the computer software application class learn several skills as the virtual hands-on labs are designed to develop proficiency in Microsoft Office.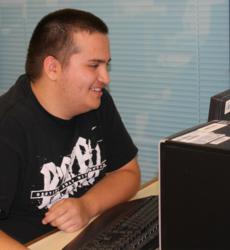 The course is uniquely designed to improve student confidence, resulting in higher test scores and academic and career success.
Other students that have earned their certificates recently are Shaylynn Jones and Eliseo Arreola.
For more information on computer information software application classes can call Luna STEM Director Francisco Apodaca at 505-454-2510.