Luna students begin registering for the 2024 spring semester
November 7 2023
---
Several students registered for the 2024 spring semester on Monday, Nov. 6. during the first of Early Registration Mondays held at the Student Services Building. Luna has two more Early Registration Mondays scheduled. The next Early Registration Mondays will be held from 3 p.m. to 7 p.m. on Monday, Nov. 13 and the last one will be held from 3 p.m. to 7 p.m. on
Monday, Nov. 20. Students have the opportunity to meet with program directors and academic advisors during Early Registration Mondays. Spring 2024 classes begin on Tuesday, Jan. 16 and the last day to register is Monday, Jan. 22. For more information visit luna.edu.
In the first photo, Robertson High School seniors Ashley Vigil and Abigail Atencio speak with Luna Nursing Director Maxine Hugues. Both Vigil and Atencio intend to attend Luna and major in nursing next year.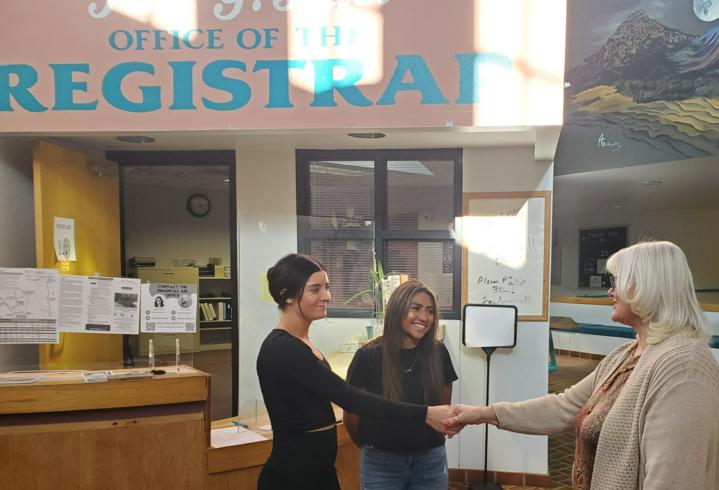 In the second photo, Luna Allied Health and Public Service Director Dr. Carol Linder advises Alex Uriioste.