Luna coffee shop opens; bookstore gets new apparel
November 20 2023
---
If you want a snack, a soft drink, a cup of coffee or a small meal, you may want to visit Luna's coffee shop that recently opened.
Ron Duran, a 22-year veteran at Luna, is the coffee shop's manager. Duran says that the official name of the venue is Luna Café and Bookstore. It is located in the Learning Resource Center in the first floor of the college's library. The Luna Café and Bookstore is open from 8 a.m. to 4:30 p.m. Monday through Friday. It is closed from 1 p.m. to 2 p.m. daily.
"Many students and employees are coming in and taking full advantage of this," says Duran who added that the community is also welcomed.
For those that like to eat something in the morning, Duran sells breakfast burritos.
A burrito is $2.50.
If it's a quick lunch you want, Duran is selling a slice of pizza, a bag of chips and soda for $5. You can substitute a hamburger or hot dog for the same price.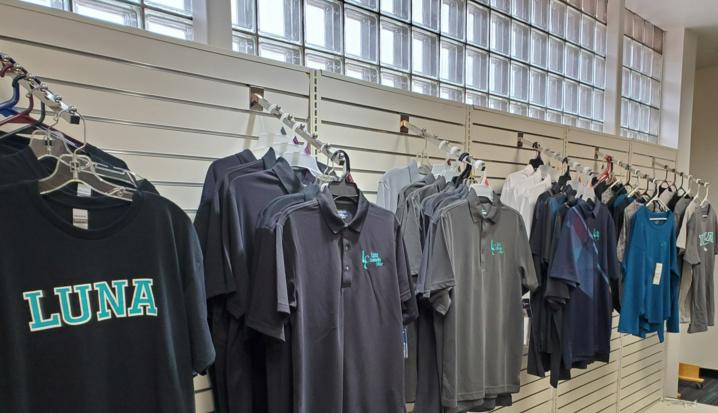 "I want to keep the prices for students, employees and the public reasonable," says Duran.
Among other items that can be purchased are donuts, Twinkies, beef jerky, pistachios, candy bars and lemonade.
In addition, the bookstore recently got a new shipment of Luna apparel such as hoodies, t-shirts, caps and Polo shirts.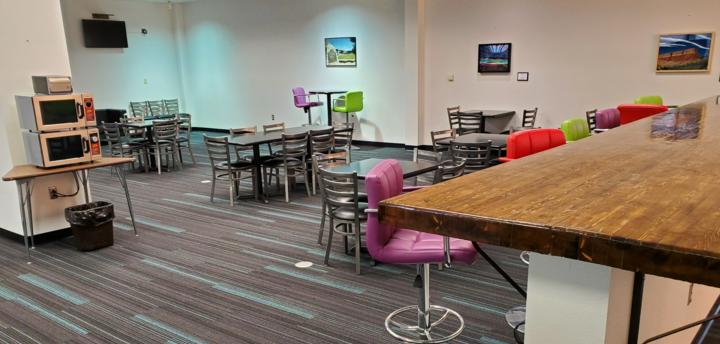 "One of the better things for the students, is they can hang out here. We have tables and chairs where students can sit down and relax," says Duran. "For those who want to study and do homework, we also have Wi-Fi."
Duran says that soon he will establish a game room with a pool and Foosball table.
"I really have enjoyed my 22 years working here at Luna," says Duran. "I love what I do."