Luna's Jake Taylor wins Wolves Den Competition
April 15 2019
---
First place comes with $5,000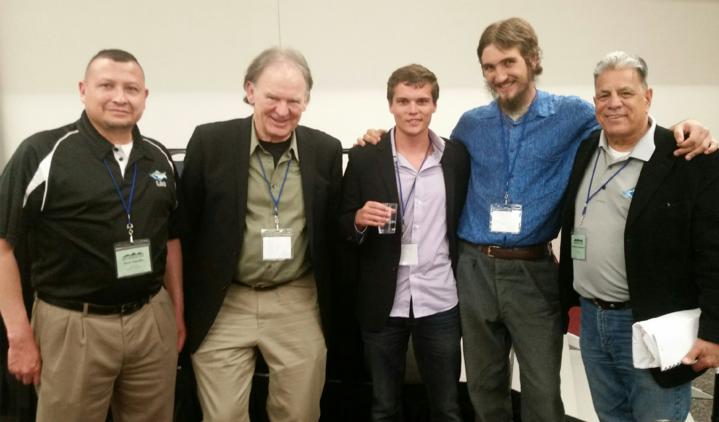 Luna Community College's Jake Taylor went against the best in New Mexico in Saturday's Wolves Den Competition at New Mexico Tech in Socorro – and won.
The Wolves Den, modeled after the television show Shark Tank, is a competition for inventors and entrepreneurs and open to New Mexico college students, both on the four-year university and two-year community college levels.
Taylor, a sophomore majoring in pre-engineering and computer science, brought home $5,000 for winning first place.
"I still can't believe it," said Taylor. "I really can't believe that I won; there were a lot of good presentations there, and I was super nervous."
Taylor and five other competitors delivered a five-minute PowerPoint presentation pitching their invention ideas to several patent attorneys and investors from all over the country. Taylor's idea centered on a way to cut down prep time for a soil test.
"This says a lot about Luna," said Taylor. "Luna is one of the most valuable resources this community has."
Luna was represented by Taylor and Robert Kelly. Kelly's presentation focused on a way to decrease the cost on space flight.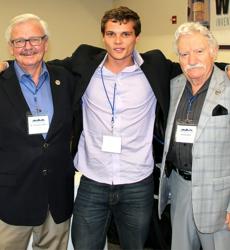 "I'm honored to be an instructor of all my students here at Luna," said Geno Castillo, geology and pre-engineering instructor and Wolves Den mentor. "It's rewarding to see our students be successful. I want to thank STEM Director Francisco Apodaca, President Dr. Rolando Rael, Vice President Dr. Sharon Lalla and the faculty and staff for their support."
This is the second year in a row that a Luna student has won the Wolves Den. Jessica Webber won the competition last year.
"Jake carries himself well and is very humble to others," said Castillo. "He is a go-getter and wants to be successful. The persistence, hard work and determination showed in both Jake and Robert. Competing against one of the best research institutions in the nation shows a lot about our students and instructors here at Luna Community College."
Taylor is a native of Denver. Kelly is a native of Mora.
"Dr. Stephen Wells, president of New Mexico Tech, told me that the level of competitors has improved and he is very proud of Luna students," said Luna STEM Director Francisco Apodaca. "We can compete with the best, and I think as we develop competitors, we're doing a better job of preparing our students. The level of presentation by both Jake and Robert was excellent."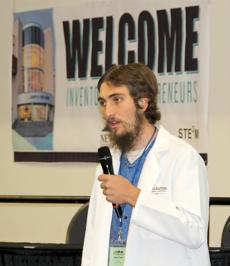 T.J. Cook from ABQid tutored Luna students throughout the process.
The Wolves Den was the culmination of the two-day New Mexico Institute of Mining and Technology Inventors & Entrepreneurs Workshop. During the workshop, students and mentors participated in several seminars and networking with marketing experts, patent attorneys and investors from throughout the country. Seminars included topics such as creativity, New Mexico's future technology economy and the pathway from invention to entrepreneurship.