Luna's Cummings-Lani honored as WJCAC Pitcher of the Week
April 18 2019
---
Luna Community College's Dyani Cummings-Lani has been named Pitcher of the Week for April 7-13 by the Western Junior College Athletic Conference. The WJCAC announced the award on its national website April 16.
"This award means a lot to me," said Cummings-Lani. "Softball is my life. I want to thank my mom, family and hometown. They have given me support for me to accomplish things. They are the reason I got this award."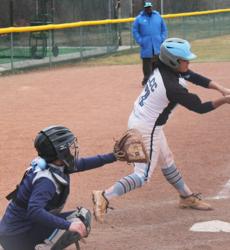 Cummings-Lani allowed just one earned run on two hits and one walk with two strikeouts over five complete innings in earning a pitching win over Frank Phillips College (Texas); Luna won that game 12-2. She also played two games at second base and hit .555 with four doubles, four runs batted in and six runs scored as the Rough Riders swept a four-game series with Frank Phillips.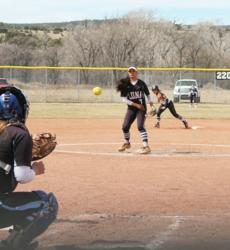 "I love all my teammates; it's the best team I've ever been with," said Cummings-Lani. "I also love this college. Luna is perfect for me."
Cummings-Lani is a freshman from Waimanalo, Hawaii, and a graduate of Kailua High School. She is majoring in early childhood education.
The Rough Rider softball team (10-23) plays a key series at Odessa College this weekend in Odessa, Texas. Luna is coached by Mark Mattox and Chris Abrego.