Luna's White signs with Our Lady of the Lake
April 24 2019
---
By Dave Kavanaugh
Luna Community College's Brittany White is taking her talents to San Antonio, Texas.
White, a sophomore from Bernalillo, N.M., has signed a national letter of intent to continue her education and softball career with Our Lady of the Lake University in San Antonio next school year.
White has been a major contributor to the Rough Rider softball team over the past two years, playing primarily at first base and also at third. She will graduate with a certificate in early childhood education on May 11, and she plans to continue studies in the field as an undergraduate, majoring in early childhood education and specializing in special education.
As of April 18, White has hit a team-high .449 with a slugging percentage of .730, second on the team this season. She has 40 total hits, four home runs and 13 doubles, 24 runs scored and 23 runs batted in. Defensively, she's been involved in four double plays this spring. White hit .400 as a freshman.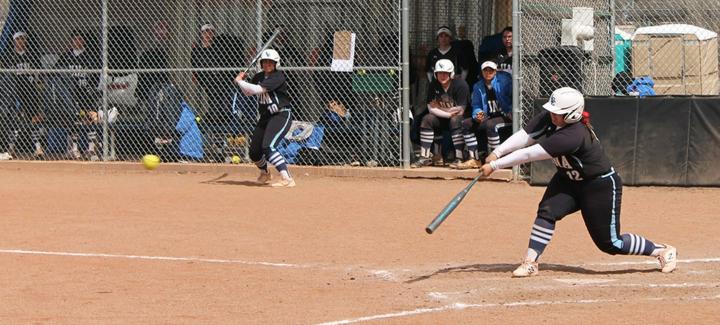 Our Lady of the Lake is a private institution that offers bachelor's, master's and doctoral degree programs. It is affiliated with the National Association of Intercollegiate Athletics and the Red River Athletic Conference.