Riders baseball splits with NMMI, ends skid
April 25 2019
---
By Dave Kavanaugh
Saying goodbye to a double-digit skid, Luna Community College's baseball team split four games with visiting New Mexico Military Institute this past Thursday and Friday at Brandt Park on the New Mexico Highlands campus.
The Rough Riders played clutch baseball in the series' two middle games and brought an end to a double-digit losing skid as they near the end of the spring season.
Luna lost game one 21-7 before winning a 9-8 nailbiter on Thursday. Then on Friday, Luna took a 7-5 verdict before the visitors won 13-1 to secure the split.
Sam Creed doubled in going 2 for 4 with three runs batted in to help lead Luna in game one. Trent Dewyer hit 2 of 2 with one RBI, and Nick Rodriguez plated a pair of runs. But the Broncos held on after scoring 10 in the top of the first.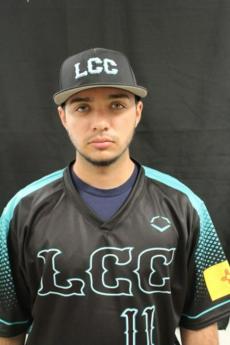 The Rough Riders completed a ferocious rally in game two, battling out of a 7-1 hole to get within 7-5 through seven innings, then overcoming an 8-5 margin with four straight runs to finish the walkoff win. Dewyer and Louis Reyna accounted for two RBI apiece, Seth Olguin hit 2 of 4 with a double and an RBI, and Patrick McGee had a triple and an RBI for Luna. Pecos, N.M., native Arturo Archuleta earned his first pitching win of the spring in relief, striking out two and holding the Broncos to one earned run on three hits over the last two innings.
Archuleta helped Pecos' Panthers finish as Class 3A state runner-up in 2016.
Another strong finish for the Riders capped a back-and-forth game three on Friday. Luna took a 4-0 advantage through the first two frames only to see NMMI gallop back to take a 5-4 edge by the end of the fifth inning. Then the Riders scored three in the bottom of the seventh to regain control, again in walkoff style. Manny Cachora, Nick Rodriguez and Dustin Sipe all homered for Luna, and Creed collected two hits in support of Kyler Duggins' win in relief.
The Rough Rider baseball team will finish the regular season with consecutive home series. This Friday and Saturday, the squad plays Western Texas College in doubleheaders at Fort Marcy Park in Santa Fe. The following weekend, Luna hosts Howard College at Highlands' Brandt Park. First pitch each day is set for noon.
Odessa College dealt a blow to the playoff hopes of visiting Luna Community College this past weekend in a crucial Western Junior College Athletic Conference softball series in Odessa, Texas.
The host Wranglers swept the four-game set 13-2, 11-6, 9-1 and 17-9, breaking a four-game win streak for the Rough Riders (10-27).
Cori Turner held Luna to one earned run on four hits and struck out five in going the distance for a 13-2 game-one win on Friday. Dyani Cummings-Lani and Ashlea Ortega both hit doubles for Luna.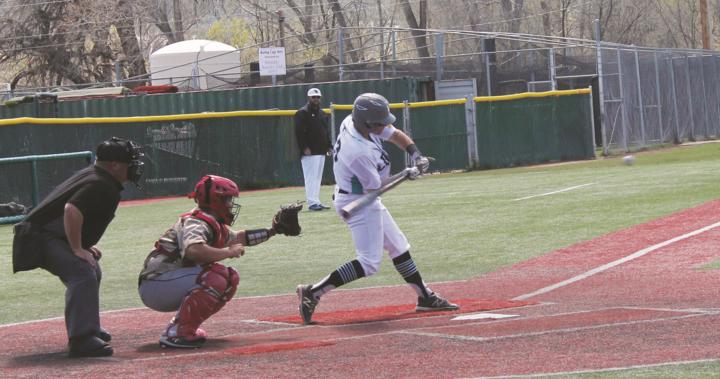 Luna got its bats stirring a bit in game two, with Ortega driving in two runs and joining Andrea Hernandez, Taylor Quintana and Brittany White in connecting on multiple hits. But Odessa overcame a 6-3 deficit with eight straight runs to close the 11-6 comeback win.
Saturday saw another stellar effort from Turner, who threw a three-hitter over five frames in a 9-1 victory. Aiyana Gonzales doubled twice and drove in one run for the Rough Riders.
The visitors quickly put three runs on the board in game four only to see Odessa answer with back-to-back five-run innings. Hernandez hit 3 of 4 with an RBI as part of a solid offensive effort for Luna, which got hits from seven different players in a 17-9 defeat.
Luna softball visits Howard College in Big Spring, Texas, for a road series this coming Friday and Saturday. The Rough Rider women then close the regular season at home May 3-4 against Midland College.