Riders win 21-20 thriller
April 30 2019
---
Manny Cachora and Nick Rodriguez homered twice and helped Luna Community College rally to a 21-20 walk-off win in extra innings Friday in Pecos.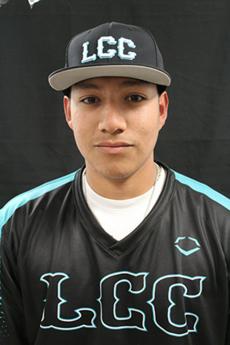 The Rough Riders defeated Western Texas College in the bottom of the 10th inning, picking up their seventh victory of the spring in dramatic fashion.
Cachora and Tyler Burch drove in five runs apiece, and Rodriguez and Patrick McGee had four RBI each.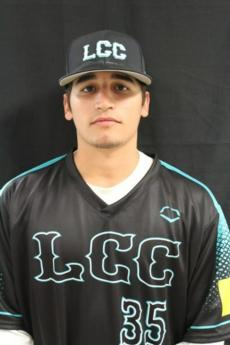 The lead changed hands seven times in a shootout that saw the teams combine for 11 home runs at Pecos High School's field. Cachora and Rodriguez both homered twice. Seth Olguin doubled twice and Keaton Christy and Ethan Harden added one double apiece. Burch, Cachora, McGee and Rodriguez notched three hits each; Harden – one of seven Riders with multiple hits in the game – also walked three times.
Kyler Duggins earned the pitching win in relief.
For the Rough Riders, that stirring victory was the highlight of the weekend, as Western Texas won the other three games of the series. WTC prevailed 14-2 in Friday's opener and swept Saturday's twinbill 17-4 and 12-2.
Trent Dewyer hit 2 of 3 with a triple and Rodriguez plated two runs in game one.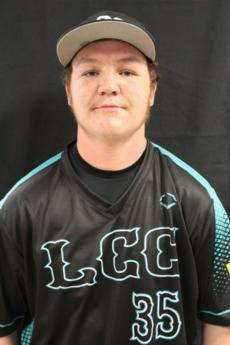 Dustin Sipe hit two home runs Saturday, one in each end of the doubleheader. Sipe homered in game three, driving in two runs, and Heyden went 2 for 2 with two doubles and a walk.
And in the finale, Sipe recorded two RBI with a homer and a double.
Luna (7-44 overall, 3-29 Western Junior College Athletic Conference) will conclude the spring with a four-game series against Howard College this Friday and Saturday at Brandt Park.
Luna softball lost four games at Howard College over the weekend in Big Spring, Texas. Scores were 11-3, 19-3, 10-2 and 13-3.
Luna struck first in game one but the Hawks had a quick retort, taking control in the bottom of the first. Olyvia Dominguez hit 2 for 3 with two RBI, and Aiyana Gonzales had two hits and a walk for the visitors.
Howard got off to a fast start in game two and never trailed, despite a two-RBI home run in the top of the fourth by Dyani Cummings-Lani plus a solo homer by Taylor Quintana.
Brittany White hit a two-run homer in game three, and Dominguez was an efficient 3 for 3 at the plate.
Luna got within 2-1 midway through the third inning of game four before the Hawks pulled away. Gonzales hit 3 of 3 with a triple and one RBI. Quintana added a two-RBI double, and both Cummings-Lani and Jackie Delgado had two hits apiece.
The Rough Rider women (10-31, 4-20 WJCAC) will wrap up the regular season when Midland College visits town Friday and Saturday.