Lt. Gov. Morales visits Luna
May 8 2019
---
Lt. Gov. Howie Morales was in Las Vegas on Monday, April 29, visiting Luna Community College as part of his outreach efforts across New Mexico.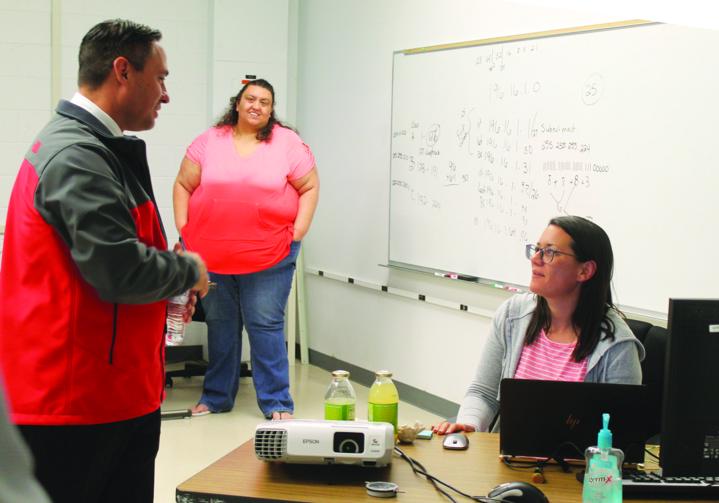 Morales met with Luna President Rolando Rael and several others from the college's faculty, staff and administration. Rael shared his thoughts about Luna's role in the region, including initiatives the college plans to develop in the months ahead. Morales spoke with members of Luna student government and stopped into a few classrooms, talking with students and instructors.
The lieutenant governor is tentatively scheduled to return to the Meadow City next week for a panel discussion about public education issues. Details on that gathering will be announced. Morales took part in a roundtable event with American Federation of Teachers President Randi Weingarten and other educational leaders on April 18 in Washington, D.C., addressing such issues as widespread teacher shortages and funding shortfalls.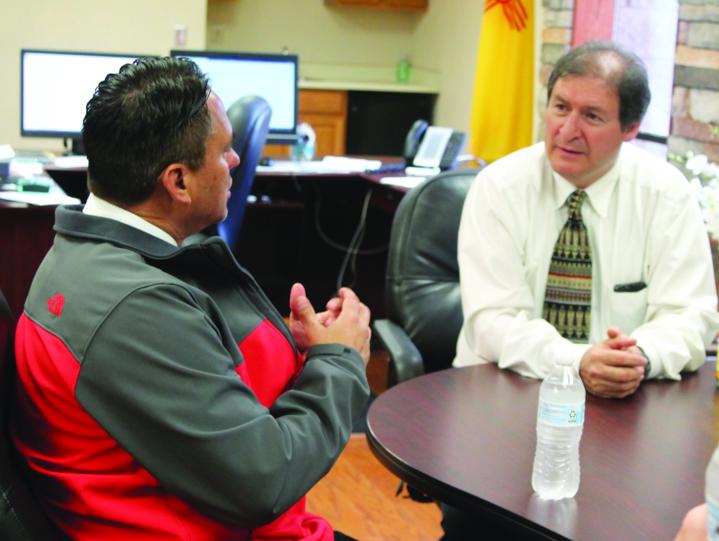 Earlier in the month, Morales launched a tour focused on public education, engaging educators in a panel discussion at Deming High School. Among the lieutenant governor's other recent stops: Atrisco Heritage Academy and the New Mexico School for the Blind and Visually Impaired