Jaramillo, Gonzales join Luna BOT representing District 5 and District 6
May 16 2019
---
Julian Jaramillo and Martin Gonzales are the two newest members of the Luna Community College Board of Trustees.
The Luna Board of Trustees voted in favor of Jaramillo and Gonzales in its regular meeting held Tuesday evening. Jaramillo takes over representation of District 5 and replaces Abelino Montoya Jr., who resigned earlier this year. Gonzales replaces David Gutierrez, who also resigned earlier this year, in representing District 6. Both Jaramillo and Gonzales shall serve until the next community college board election in November 2019, at which time they may file for election to fill the positions. In District 6, whoever is elected would then serve the remainder of the unexpired terms, which is two years. In District 5, whoever is elected would serve the full term of six years. (Gutierrez had two years left in his post.
Montoya was in the last year of his term.)
"I'm very honored to serve on the Luna Board of Trustees; I'm very happy I was chosen," said Jaramillo. "I would like to see more veterans attend Luna Community College. We need to provide an incentive to bring them and keep them here. In addition, I would like to see this college serve more students. I want to make sure that any student that is interested in attending Luna has the opportunity, regardless of their financial or social situation. It's important for us to accommodate anyone that wants to better their lives by earning a college education. I want to see students complete their education; we need to make sure we are doing everything we can for them."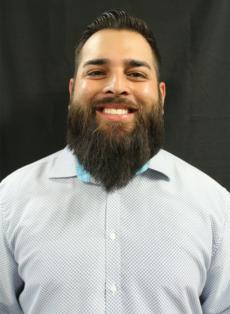 Jaramillo graduated in 2006 from West Las Vegas High School and attended Spartan College of Aeronautics and Technology in Tulsa, Okla., where he earned an associate degree in quality control and non-destructive testing. Jaramillo joined the military in 2010 and served two tours, one in Iraq and one in Kuwait. He was honorably discharged in 2014. After this, Jaramillo worked in an oil refinery in El Paso. Jaramillo moved back to Las Vegas in 2015 and worked for a concrete testing company. Jaramillo is a disabled veteran and is currently taking care of his parents. Jaramillo is a member of the New Mexico Free Masons, Chapman Lodge No. 2; one of the organization's goals is to provide scholarships to deserving local high school graduates from West Las Vegas High, Robertson High, Mora High and Pecos High. Jaramillo, 31, has one son and one daughter.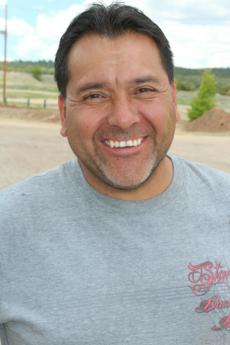 "It's a great pleasure to serve on the Luna Board of Trustees," said Gonzales. "Luna is very important to northern New Mexico and to rural New Mexico. To me, Luna is a much-needed institution of higher learning. Not all students attend a four-year university, and Luna offers a variety of degrees and certificates in both the vocational and academic side. We need to continue to work diligently to make sure we keep our accreditation; it's very important and dear to our students, faculty and staff."
Gonzales is a Villanueva, N.M., native and a 1987 graduate of West Las Vegas. Gonzales worked at the New Mexico Department of Transportation for 22 years and the City of Las Vegas for two years. Gonzales, who is retired, is a volunteer coach for Little League and has coached baseball and football at the high school level. Gonzales, 49, has been married for 22 years and has three children, one grandchild and another grandchild on the way.
"I look forward to representing District 6 and working with the board of trustees," said Gonzales.
District 5 is in San Miguel County. District 6 includes parts of Colfax, Mora and San Miguel counties.