Luna to host Summer Youth Camp
May 21 2019
---
Area students invited to STEM-Reading Camp at Luna CC
By Dave Kavanaugh
A summer camp that allows students ages 10-15 to explore fun concepts in sciences, math and reading is coming to Luna Community College.
The Luna Summer Youth STEM-Reading Camp will take place from July 8 to August 9 on campus. It is designed for students entering fifth through ninth grades this coming fall. Sessions will run from 9 a.m. to 1 p.m. Mondays through Fridays. The registration cost of $100 per student will include a mid-morning snack and a sack lunch each day.
Each week of the five-week camp will focus on a different STEM (Science, Technology, Engineering and Math) module, exposing students to different subject matter. The first week's module is on GPS (global positioning system) and GIS (geographical information system) and map-making. On week two, it's water, including biology and chemistry components. On week three, it's robotics and computer programming. On week four, it's fun with math. On week five, it's geology.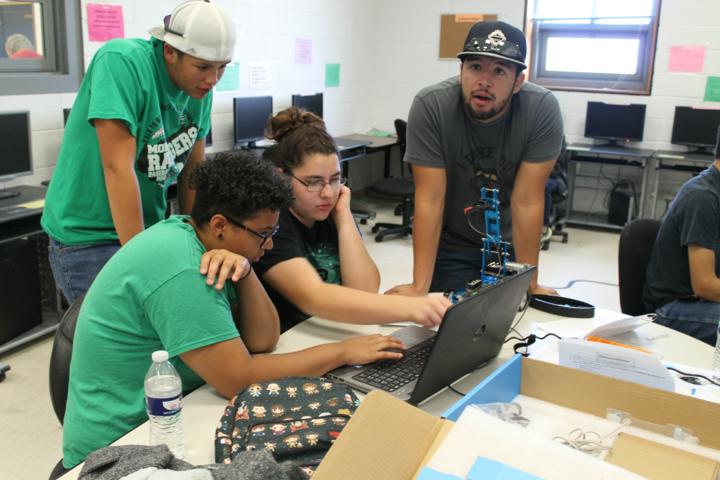 "It will be fun stuff," promised Francisco Apodaca, director of Luna's STEM department. "No class work or homework. We're going to have fun with math and reading. We want to develop students at whatever level they're at."
The daily sessions are structured in such a way that missing a day will not disrupt the overall experience. The approach would thus accommodate those who may have other engagements such as vacation trips, etc., during the month.
Registration is limited to the first 50 students who sign up. Pre-registration packets are available at the LCC administration building reception desk, the STEM office and the registrar's office. Pre-registration is being accepted through July 8 or until the registration limit is reached, whichever comes first. Payment will be accepted July 1-8 at the LCC cashier's window in the registrar's office; acceptable forms of payment include cash, check, money order and credit card.
On camp days, students may be dropped off as early as 8 a.m. but must be picked up promptly at 1 p.m.
Luna is hosting the camp in part to help develop and strengthen STEM knowledge and reading ability in the area's elementary, middle school and high school students. It is the latest of a number of educational outreach efforts sponsored by the college. In conjunction with the Los Alamos National Labs, the STEM department has successfully hosted an annual Robot Rodeo, giving participants a chance to learn basic programming and robotics.
Luna's STEM and Humanities departments are collaborating to conduct the camp, with faculty from both departments providing the instruction.
For more information, call Apodaca at 454-2510 or via e-mail at fapodaca@luna.edu.