ACE is the place: Luna's study center for students gets new digs
June 11 2019
---
Luna students enrolled in classes this summer session got the first opportunity to try out the new location for the Academic Center for Excellence.
ACE is a combination study center, computer lab and writing center designed to help students in a variety of subjects. The center has relocated to Room 139 in the Technology Building (the northern wing adjoining the administration building) from its former home in the STEM department offices.
The new location offers a sunny, spacious area with room for a bank of computers, tables, chairs and couches for student use. Addition of new vending machines and other features is planned.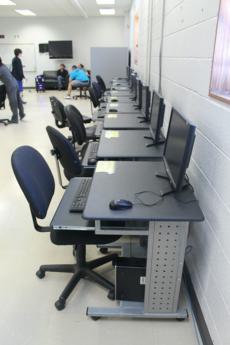 "We wanted to accommodate more students and create a space that they can really enjoy and use," said STEM Director Francisco Apodaca. "ACE is all about helping our students."
Tutors will continue to be available in various disciplines, with their schedules to be posted at the center. Study groups and individuals from all majors and academic programs are welcome to use the center, which will generally be open from 8 a.m. to 8 p.m. Monday through Thursday and from 8 to 5 on Friday. Expanded hours for midterms and finals weeks can also be expected.
Luna may also schedule content-specific seminars or workshops to assist students in particular subject matter.
Raymond Varela, who doubles as an adviser in the STEM department, will continue to oversee ACE's daily operations.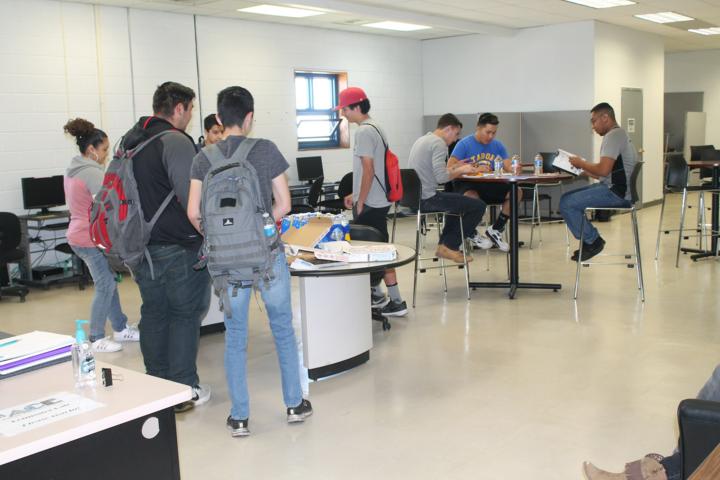 Relocating ACE came in response to the popularity the center enjoyed at its previous location, as students spilled out from the main lab into the nearby classrooms. The space that ACE previously occupied will now be used as a conference room.
The new, expansive and functional ACE is the latest of a season of improvements Luna students can enjoy on campus. In April, the college's student government and Office of Campus Life unveiled a new game room designed for student recreation. That is located next to the Samuel F. Vigil Learning Resource Center lecture hall, in Room 102 of the LRC.