Luna faculty member Diana Bird loses home in fire
July 17 2019
---
Diana Bird has lived her life with faith. Perhaps now more than ever, Diana and her husband Robert will have to rely on that faith.
Diana is an adjunct faculty member in Luna's Allied Health Department, a job she's been at for the last 11 years.
On July 3, with one phone call, Diana's life changed in an instant. While visiting her son, daughter and son-in-law in Sacramento, she got a call from a neighbor.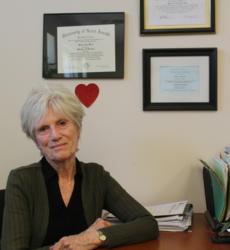 "As soon as I got off the plane, my neighbor got a hold of me and said 'Something terrible has happened; you better sit down.' That is when we were told that our house had burned down to its foundation during the night," said Diana.
The Bird's had a two-story home in Rio de la Casa in Cleveland, N.M., that Robert had built in 1993. The house was built for Diana's mom, who she took care of for 14 years. At her passing, Diana's mom willed the house to her.
The Birds did not have insurance for their home.
"The fire marshal said that the house was more than likely filled with smoke," said Diana. "If we would have been at home, we probably would have died."
Diana said that when they returned home, all that was left was the home's foundation and ashes.
"We found two plates," says Diana. "What hurts the most is the family albums and pictures that were lost in the fire. But we were grateful we weren't there. Our dogs were safe; we found them hunkered under our truck."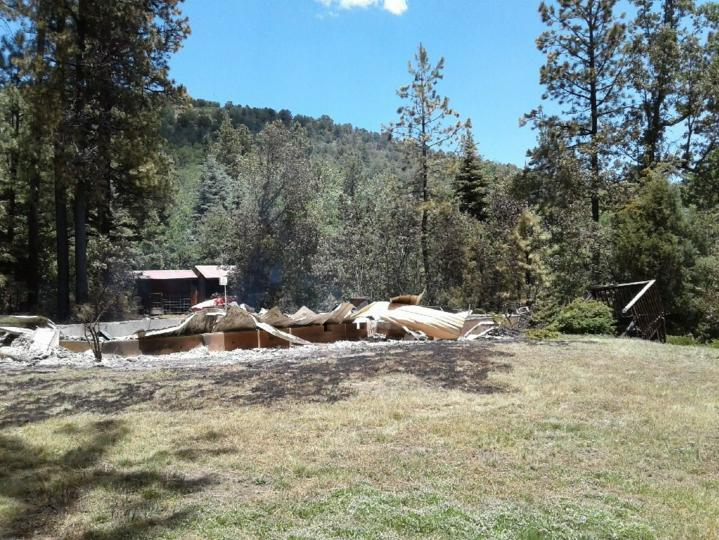 Currently the Birds are living with a neighbor. Her son owns a small, unfurnished home nearby where the Birds are eventually expected to live. Diana said that someday they would like to rebuild.
"We are grateful for what we have; we are thankful we have ourselves and our health," says Diana. "God spared our lives. He knows all the details. You can't depend on material things to make you happy. God is in heaven and he's watching over us. He will continue to take care of us. All the material things come and go."
Diana said that she has only cried once; it was when an elderly woman gave her a donation.
"I've been on the verge of crying several times," said Diana. "Luna employees have been great to us."
A donation set-up will be opened at a local bank at a later date.