Luna to participate in College & Career Night on Oct. 16
September 27 2019
---
Luna Community College and New Mexico Highlands University will be sponsoring College & Career Night from 5:30 to 7:30 p.m. on Wednesday, Oct. 16, at the John A. Wilson Complex on the NMHU campus.
The event is open to high school students, parents and anyone interested in obtaining college information.
Faculty and staff from both institutions will be available to discuss such things as admissions, financial aid, registration, certificate and degree programs, scholarships and transferring of courses. Free Application for Federal Student Aid (FAFSA) support will be provided. Students should bring their 2018 tax documents and appropriate identification.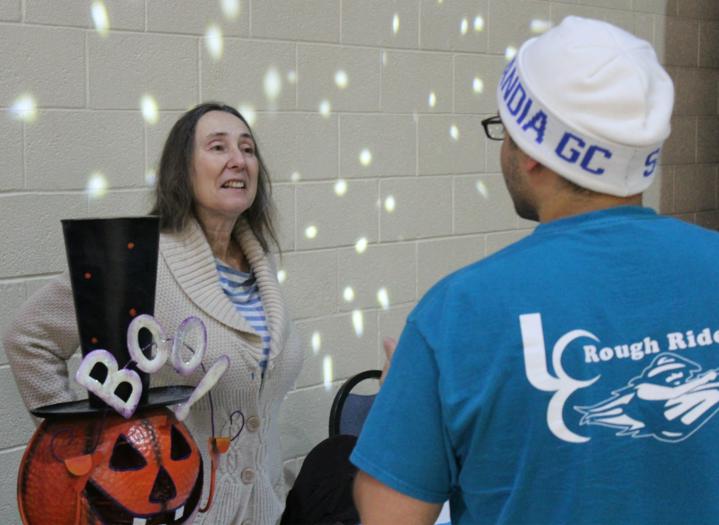 "Luna and Highlands have been sponsoring this event for years, and I can't emphasize enough how important it is for prospective students," said Luna Admissions and Recruitment Manager Moses Marquez. "Students can see what both schools have to offer and see if we're the right fit for them. The information that will be provided is very important and beneficial. It's one of those events that I highly encourage everyone to attend. This event is very valuable."
Faculty and staff members from Luna and Highlands will be on hand featuring academic and vocational programs.
Luna Community College is a comprehensive community college with a broad range of vocational and technical programs at the certificate and associate level. Luna faculty and staff are committed to helping students succeed.
Luna Community College offers flexible class schedules, which includes day, evening, weekend, short term, and distance learning courses.
For more information regarding College & Career Night, contact the Luna Community College Office of Recruitment and Admissions at 505-454-2550.