College Night gets interactive
October 17 2019
---
Hundreds of participants – many of them high school students and their parents, as well as others interested in higher education – visited the 2019 College & Career Night co-hosted by Luna Community College and New Mexico Highlands University on Oct. 16 at Highlands' John A. Wilson Complex.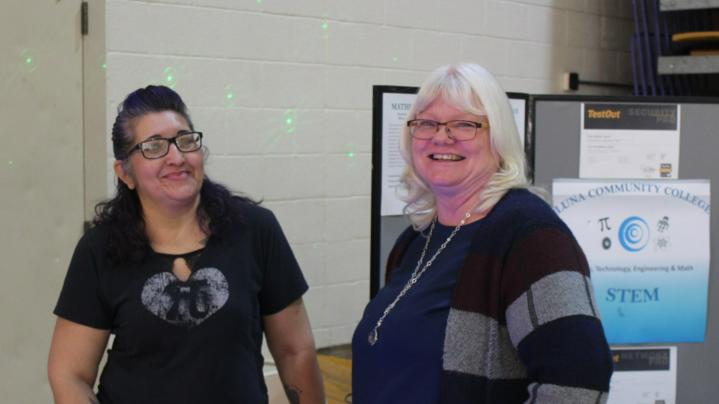 The annual event is designed to provide information and resources about Las Vegas' two institutions of higher education and their programs. It also answers questions about college life and the opportunities available. Representatives of many academic, vocational and student services departments for both schools were on hand to talk with participants.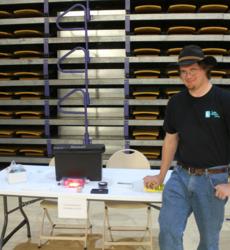 This year, a number of college representatives sought to further engage College & Career Night participants through the use of interactive materials and activities. Luna's culinary arts students served up samples of their food to supplement the refreshments. Cosmetology students offered paraffin treatments. Nursing students conducted blood pressure checks. At other tables, participants got to use Highlands' media arts set lighting and Luna's upgraded collision repair software. Those who stopped by Luna's education table got to check out the interactive sensory learning tools used in early childhood settings. Outside the front entrance to the Wilson Complex, the rumble of a large engine block – set up by Luna's automotive technology crew – summoned the curious. Back inside, the Luna STEM department offered giveaway sunglasses and a fog machine in addition to program information.
In addition to the individual departments, admissions and recruitment office representatives provided a convenient one-stop corner for visitors to acquire basic information and applications. Nearby, NMHU merchandise was on display and available for purchase.