Luna online business program rated No. 1 in nation for affordability
November 27 2019
---
Luna Community College's online associate degree in business administration has been ranked among the best programs in the U.S., as reviewed by the independent website Intelligent.com.
Luna was listed among the top 59 such programs in the nation, the website reported this past month. Additionally, Luna ranked as the No. 1 most affordable in the U.S.; the current tuition rate is $38 per credit hour. Overall, the program's Intelligent.com score was a 99.05; that is second overall only to top pick Pennsylvania State University (99.9).
Rankings were based on scores in student engagement, potential return on investment and leading third-party evaluations, according to the website. Each of the 417 programs evaluated were compared based on curriculum quality, graduation rate, reputation and post-graduate employment.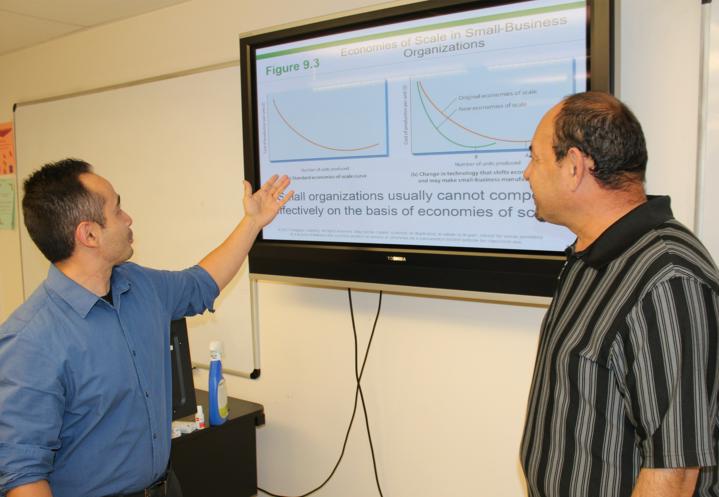 As with the other programs considered in this ranking, Luna's associate of business administration is regionally accredited – an important consideration for those wishing to continue into a bachelor's degree program in business, as is recommended and encouraged. In addition to Luna's probationary accreditation by the Higher Learning Commission, the Accreditation Council for Business Schools and Programs accredits the business program.
The complete ranking is available at https://www.intelligent.com/best-online-associate-in-business-administration-degree-programs/ .
Intelligent.com is a Seattle-based website that provides "unbiased research to help students make informed decisions about higher education programs," according to the site. "The website offers curated guides which include the best degree programs as well as information about financial aid, internships and even study strategies. With comprehensive, user-friendly guides and hundreds of program rankings, Intelligent.com is a trusted source among students and prospective students."
In fall 2018, Luna's online associate degree program in business administration also ranked No. 1 in the nation in terms of affordability, according to the site OnlineU, which rates programs that can be taken over the web.
For more information on Luna Community College's programs in business and other academic and vocational studies, please visit luna.edu.