Luna dental assisting students showcase talents during open house
April 7 2020
---
All eight of Luna Community College dental assistant students highlighted what they have learned this school year during an open house recently.
Several dozen Luna employees, students and community members attended the open house that ran throughout the day. Among the areas of dental assisting featured were pre-recorded videos of students showing proper procedures of how to mix dental materials. Students also featured poster boards of effects that drugs have on the mouth. In addition, posters also had information on the effects dental neglect. Other presentations were on the benefits of alternative medicines and the effects of alcohol.
Latricia Sanchez, a 2019 graduate of Mora High School, is expected to earn her dental assisting certificate this year.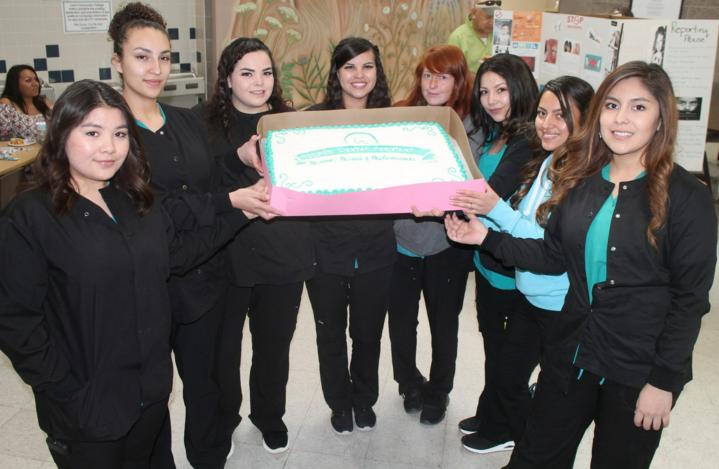 "I really love this program," said Sanchez. "I enjoy being here. I want to enter the dental assisting field and eventually become a dental hygienist. There is a lot of diversity in this program. You can work directly with a dentist or surgery. There was a lot of preparing for this open house. It helped us learn multitasking and organization."
Individuals attending the events also had the opportunity to eat sandwiches, chips, a piece of cake and have a bottled water.
"Our students worked really hard to prepare for this open house," said Chantel Rivera, an instructor in dental assisting. "I feel dental assistants should have as much recognition as students in other programs. We have to be very skilled and precise to work in this field."
The American Dental Assistants Association designated March 1-7 as Dental Assistant Recognition week.
For more information on the Luna Dental Assisting Program, call Gloria Pacheco, program administrator, at 505-454-2528.