Five Luna students showcase ideas at Wolves Den Competition
April 30 2020
---
Five Luna students showcase ideas
Annual Wolves Den competition goes virtual
By Dave Kavanaugh
Luna Community College
No pesky little virus was going to keep Wolves Den competitors – including five Luna Community College students – from showcasing their product ideas this spring.
New Mexico Institute of Mining and Technology hosts Wolves Den, an annual competition that allows college students across the state to share their innovative concepts for potential products. Typically, the students gather in person at New Mexico Tech's Socorro campus for the event, and they are able to interact with one another and with judges, entrepreneurs, representatives from industries and academia. But with the world in the grips of COVID-19 and social distancing precautions, this year's Wolves Den appeared headed for cancellation.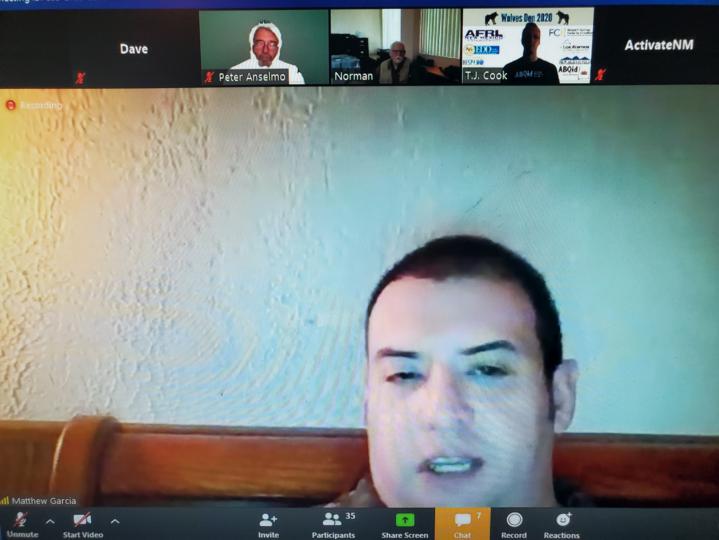 But organizers decided to press on, hosting the showcase virtually, inviting competitors to create video presentations and then assemble in an online Zoom gathering April 24.
"Of course we should do it," said ABQid Executive Director T.J. Cook, one of the organizers. "That's what entrepreneurs do. (When they encounter a challenge), figure it out."
And so they did.
Five Luna students – Max Bernstein, Theo Curry, April Esquibel, Matthew Garcia and Laquisha Montano – highlighted the Wolves Den intellectual property showcase, each presenting a product idea to address voids in the marketplace or to improve upon existing products. In doing so, the Luna contingent kept up a recent tradition of strong representation for the college in Wolves Den; LCC alumnus Jake Taylor won the competition in 2019.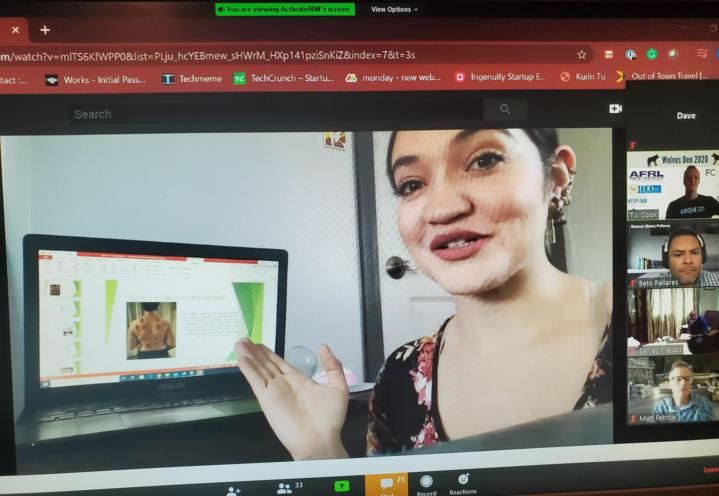 Garcia's concept for a "shared-access multi-padlock device" placed third in the competition, while Montano's idea for "bloodstream testing" took fourth as determined by judges.
Garcia said he took inspiration from his late father, a lifelong cattle rancher, when developing his idea, an improvement upon existing access locks used to secure ranch gates. "He was a simple man but not a simple-minded man," Garcia said. "I believe he would've made a fine mechanical engineer."
Montano also found inspiration for her idea – an implant to measure various blood values and thus prevent the need for frequent blood draws – in a family member. Her mother, she noted, has to endure those now. "It's hard to see her go through that pain," she said.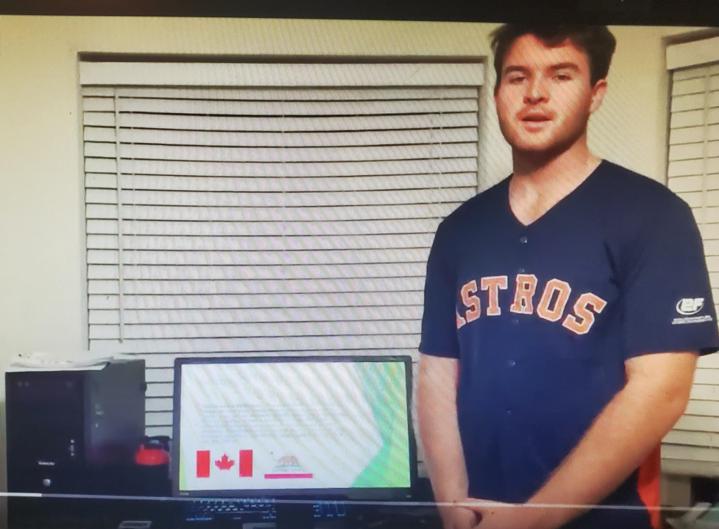 Garcia is a pre-engineering major at Luna. Montano, Bernstein, Curry and Esquibel are studying general science at the college.
"I'm very proud of all our students for their presentations," said Betsy Sanchez, an instructor in Luna's STEM Department who has mentored the students. "They all worked hard to find ways to create their videos to present – and succeeded."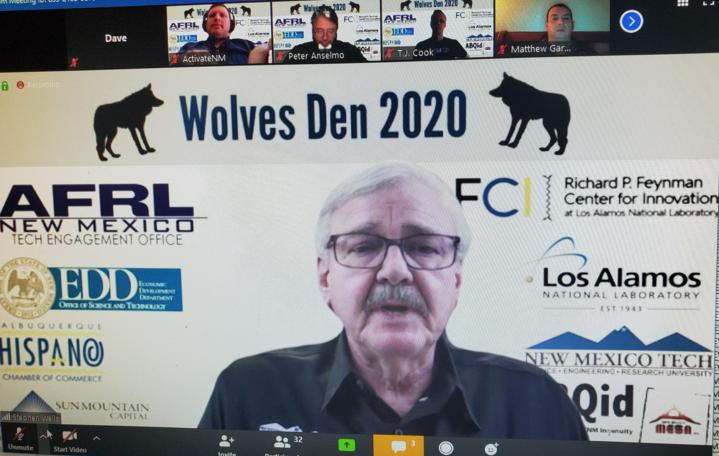 Each student had five minutes to present their product design. Most used videos made with their own cellphone cameras; some made use of their laptop computers and others sketched out drawings of their designs. Eventual winners, a student team from Tohatchi, created a prototype of a device that improves cellphone reception. After each presentation, judges peppered each student with follow-up questions.
New Mexico Tech President Dr. Stephen Wells was among those who welcomed the students to this year's virtual Wolves Den. "This is one of the many examples of the spirit and entrepreneurialism we're trying to build," he said.