Luna students busy making facemasks for community
May 13 2020
---
Luna Community College quilting and sewing students, known for their generosity and talent, have once again come out big for the community.
When Luna quilting and sewing students saw the need to make facemasks during the COVID-19 pandemic, they gathered fabrics of all kinds, downloaded mask patterns, cut elastic to length and threaded their sewing machines. And their sewing machines have been humming along for weeks.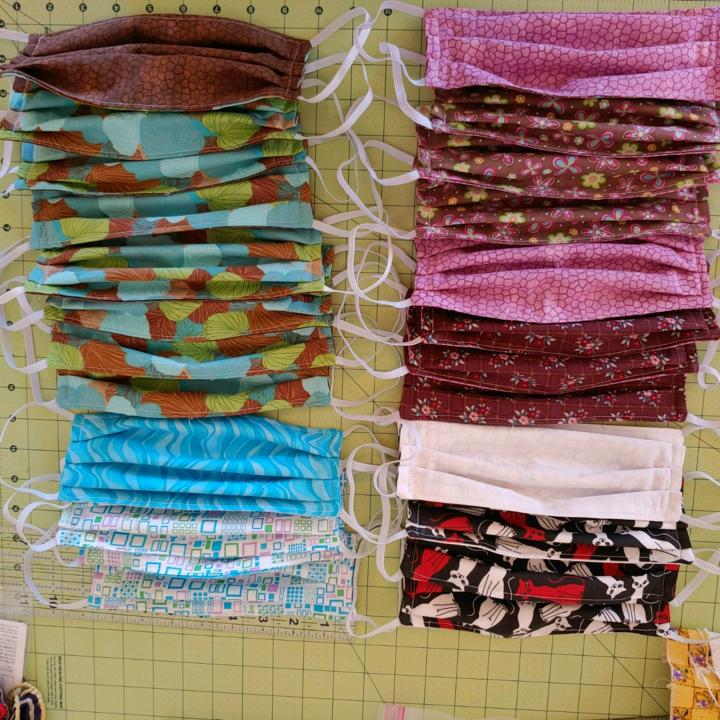 "When some of the students ran out of elastic and the stores ran out of elastic, they made ties out of bias tape or made their own ties by using hair bands, but they persisted," said Luna quilting and sewing instructor Lin Chibante.
The colorful and amazing efforts resulted in 1,300 masks, collectively. The masks were given to family and friends. They also were given to the New Mexico Behavioral Health Institute, Alta Vista Hospital, San Jose Village, CYFD, Raton Corrections, Department of Health, ISD, nurse organizations, local soup kitchens, pharmacies, veterans and social workers.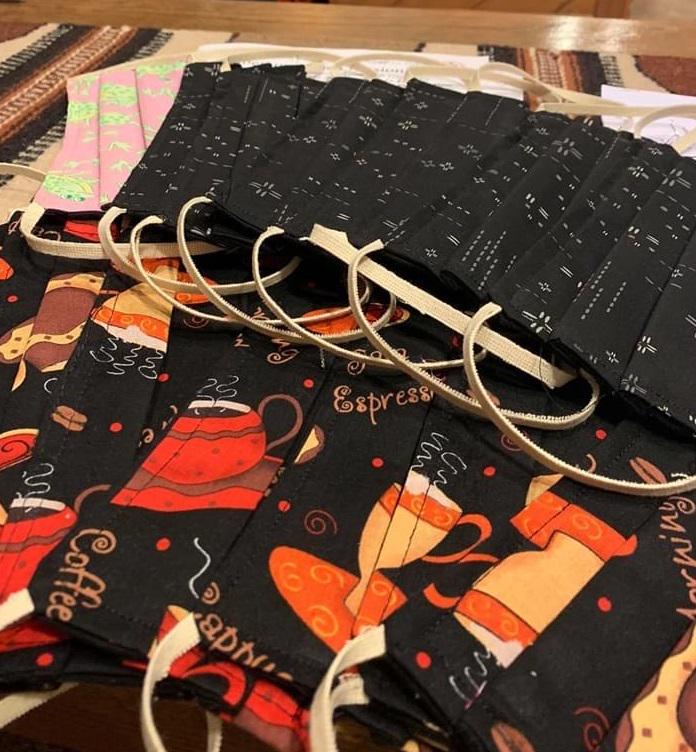 "There are probably more students who gave their time, fabric and talents to this task, but the known ones are Gloria Mejillas, Emilia Rivera, Genevieve Marquez, Theresa Bustos, Lucy Martinez, Annette Martinez, Celine Kramer, Audrey Martinez, April Hoogerhuies, Kris Ollikkala, Bonny Lopez, Lori Lucero, Nora Duran, JoAnne Gomez," said Chibante. "Several of them are still sewing masks and finding a need for all of them."
Chibante said it takes about 10 to 20 minutes to make each mask, depending on whether all the materials are on hand and whether the fabric is cut.
"I am extremely proud and impressed with the students making masks. My students have shown once again how caring they are for the Las Vegas community and beyond. The COVID-19 situation has allowed them to not only help with the need for masks but also to give them a purpose to use the time while isolating at home."