Luna CDL classes planned
August 5 2020
---
Hybrid course to be made available in **Fall 2020 semester
By Dave Kavanaugh
Luna Community College
Are you interested in a career that requires a commercial driver's license?
This fall, Luna Community College will again offer CDL training that prepares you for licensure within less than a year.
Due to COVID-19 restrictions and precautions, the CDL theory class will be offered as a hybrid course, enabling students to take much of the class online. The theory portion is four weeks in duration, with each class four hours a day three times a week. The lab portion of the program puts you behind the wheel for individualized instruction — time commitment varies — culminating in a driving test with a state tester.
To ensure safety, classes will limit attendance to four per room, with other social distancing measures in place.
All students will need to be able to log on remotely, either by phone or by computer, for the online class days.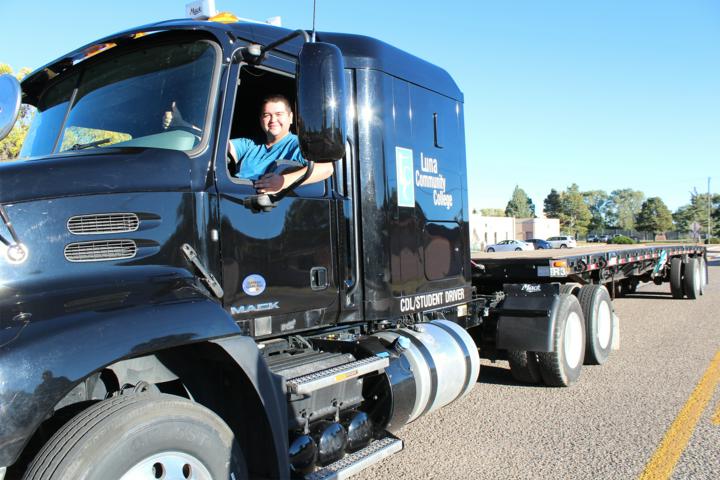 If you are interested in enrolling in the CDL theory class, please e-mail CDL@luna.edu or call the Career & Technical Education Department at the numbers below.
Luna's Career & Technical Education Department will assist you with the registration process.
Luna's CDL program includes four weeks of theory class study preparing students, followed by four weeks of hands-on training and driving time. Students must be at least 18 years of age and possess a valid regular driver's license.
Among the careers open to those who possess a commercial driver's license are shipping and delivery, hauling, transport and specialties such as hazardous materials, tanker, passenger and school bus transportation.
Admission to Luna Community College is required prior to enrollment in the CDL classes. Visit luna.edu/admissions for an application form. Cost of the CDL program is $1,736 for the 2020-21 school year and includes tuition, registration, book, medical exam and urinalysis, lab fee and driving test.
For more information on the CDL program, you may e-mail CDL@luna.edu, or call 505-454-2573 or 1-800-588-7232, ext. 1406.