Longtime prof learns ropes of online instruction
August 31 2020
---
In her 52 years of teaching, Luna's Dr. Dorothy Simpson had never taught online. But in recent days, she has turned in her chalkboard for a computer, a piece of chalk for some headphones.
It has worked.
"I did not think I wanted to teach online, but when I was offered the class, I could not turn it down because I would miss teaching," said Simpson. "I would miss the students and my colleagues. So I was determined to learn."
Simpson is teaching Interpersonal Communication this semester, which she has taught at Luna in the past. Simpson developed that course and taught it at New Mexico Highlands University. In the Interpersonal Communication class, students learn conflict resolution and ways to communicate with people in situations individuals run into every day.
"It's a little easier than I thought it would be," said Simpson on teaching online. "I miss the traditional classroom with students face to face, but I am learning to adapt; and I like it. I am pleased with the student response. They are asking questions, participating in discussions. Attendance has been nearly 100 percent so far."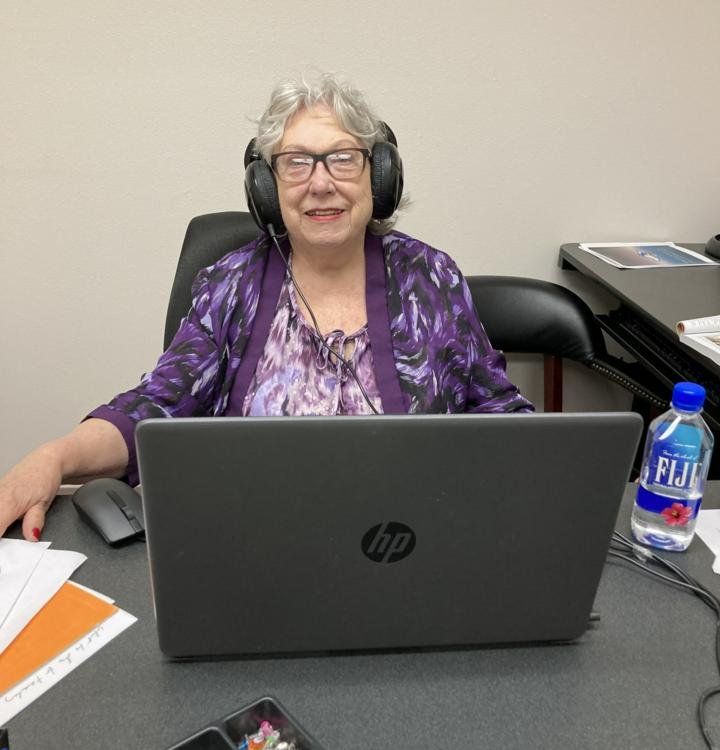 Many colleges, high schools, junior highs and elementary schools across the globe have had to change their teaching methods due to the COVID-19 pandemic. Luna is no different, with the vast majority of classes being taught online.
"This is all new to me, but I've had lots of help from people in the department, including Larry Paiz (online instructional designer), Dr. Anita Roybal (Humanities director), Amanda Lucero (administrative assistant), and Rick Baca (Humanities instructor and adviser)," said Simpson.
Even having to learn new technology and a new teaching method does not stop Simpson, 76.
"I still feel as good as ever, I have energy and I thank God for that," said Simpson.
Simpson said that if online teaching is the way of the present and the future, everyone should be patient and understanding and work through issues.
"I think it is going be effective; everyone will have to get used to the transition," says Simpson. "We're used to the old chalkboard (but) now we've got to get used to the new technology. Everyone should keep doing what they love for as long as God lets them."