Collision repair students benefit from more individualized attention
October 12 2020
---
Luna auto collision instructor Anthony Baca has been teaching for 22 years, and like most instructors he's had to adjust to the pandemic.
"I feel that these COVID-19 regulations have helped us to better understand that it is the quality of teaching each student rather than the quantity of students we teach," said Baca.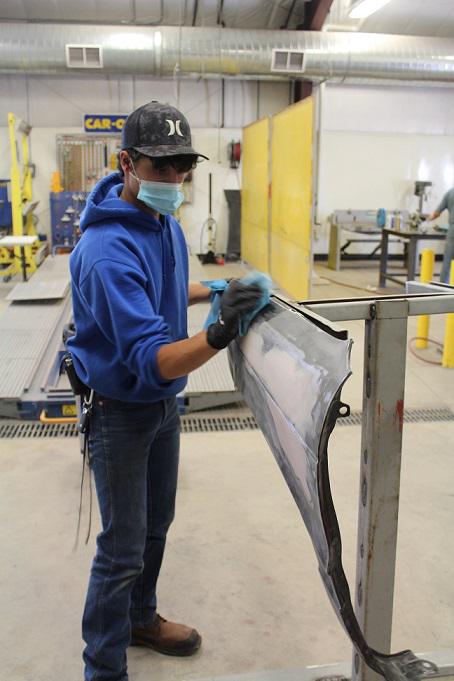 In normal conditions, Baca said that he could have up to 15 students in the lab area for hands-on instruction.
"Enrollment is down a bit this semester," said Baca. "Many students decided not to take classes."
However, Baca is looking at the bright side of things.
"Because of the social distancing regulations, we can only have up to five students in a lab setting," said Baca. "In a way, it's an advantage because you can give each student more individual attention. (Compared to) 15 people using different tools at a time, just by having fewer students, you are creating a safer working environment."
Baca said that with fewer students, he has been able to create individual student-learning plans.
"Not all students learn at the same rate," he said. "You can work more on a student's strengths and weaknesses on an individual basis rather than as a class," said Baca.
Before going into the auto collision building, a student has to check in at the front gate where their temperature is checked, and they are asked a series of questions. Once cleared, a student can go to go to their designated classroom. Upon arriving in Baca's class, each student has to report to an assigned working area.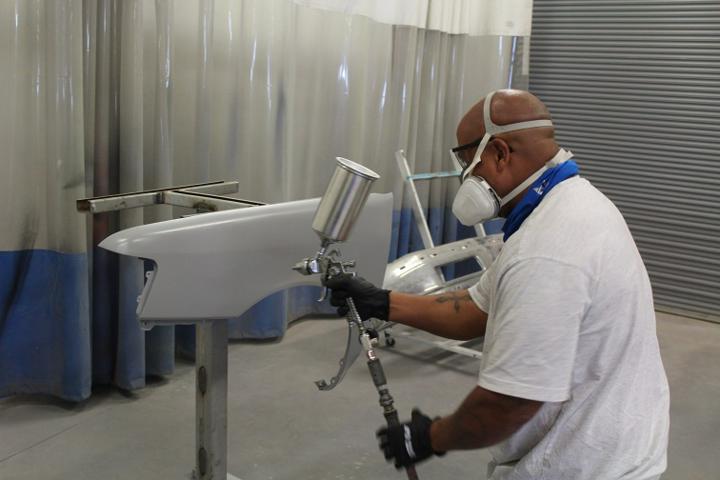 "There is no sharing of equipment or tools," said Baca. "Each student has to sanitize their tools, equipment and work area daily. In addition, they all have to wear masks."
Baca said there are many jobs in the auto collision industry.
"There is a constant demand for entry level technicians in collision repair shops, insurance agencies, manufacturing, government and state agencies," said Baca. "As long as they're making cars and transportation, there is always a continuing supply of work."
Overall, Baca said, he and his students have transitioned well to pandemic conditions.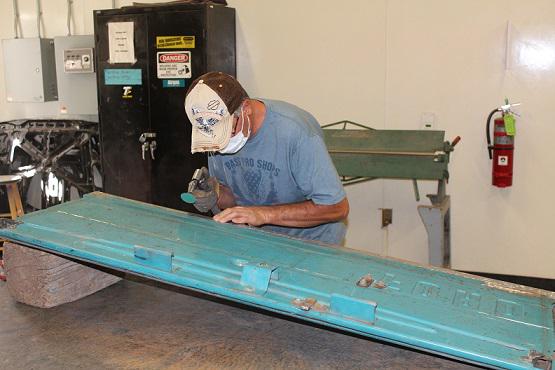 "It's more rewarding right now," said Baca. "Managing the lab is a lot more efficient and safer. I am appreciating my students more. There is nothing taken for granted right now."
Students interested in taking auto collision classes in the spring can call Baca, 505-429-0425.
Baca said he would be teaching two entry-level classes and two advanced classes next semester.
Baca is not teaching any online classes in collision repair.