Tutors draw inspiration from helping students gain confidence
October 15 2020
---
Helping a student to better understand some aspect of their studies is one thing.
It's rewarding to see the student conquer a challenging assignment or earn a passing score on an exam.
But helping the student to grow into a more confident person is what really makes tutoring worthwhile, agree the mentors who staff Luna Community College's Academic Center for Excellence.
Luna's ACE tutors – many of whom have been students at the college, enrolled in the same kinds of classes their students are now taking—have typically worked out of a spare classroom designated for the center on campus. Last year, ACE relocated into a larger suite outfitted with furnishings to make a more welcoming and enjoyable place to study and meet with tutors, friends or classmates.
While the global pandemic has at least temporarily changed the way ACE operates, the tutoring team – overseen by manager Raymond Varela – has only reaffirmed its resolve to help students, even if their work now must be carried out primarily online.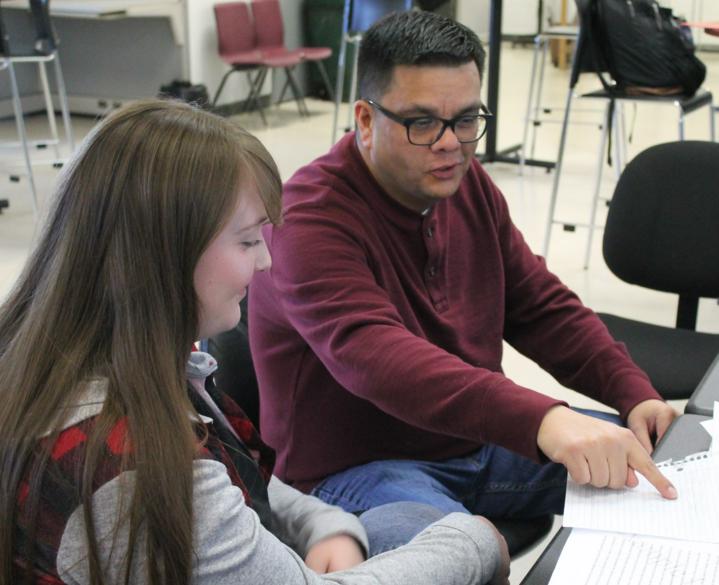 This year's lineup of tutors is motivated to connect with students and contribute to their growth not only as students within particular classes or subjects but as individuals who seek to improve themselves overall.
"I believe every student has the opportunity to better themselves, but it all starts with being able to ask for help," said Melanie Soto Ramos, who tutors in Humanities and STEM.
"Every time a student comes to me for help once again, I know they have gained a little more confidence to be able to ask for that help. The confidence tutoring gives students is what motivates me most."
"My motivation to be a tutor was mostly to help students, especially students who are pursuing their degree or a career in criminal justice," said Amber Gonzales (Humanities, Criminal Justice). "Being a tutor is a rewarding and interesting job. I feel that as a tutor I can make a positive difference for students who seek help in preparation for exams and assignment. By far, I have enjoyed working with every student I have been able to help."
"I find it to be a rewarding job," agreed Jonathan Lujan (Humanities, English). "I enjoy witnessing students become better writers and gain confidence in their studies."
"The motivation that I get when I tutor students," said Auritha Roybal (STEM, math), "is when the semester is over, and they tell me that they no longer hate math!"
"I enjoy seeing their papers improve from one draft to the next," said Sergio Hartshorne (Humanities).
"Witnessing when a student grabs a concept that was initially a challenge (is inspiring)," said Brittney Marie Mares (STEM, science and math). "Tutors get rewarded by their students'
achievements, and this motivates me to be there for my students and make my best effort to help them build their confidence as well as knowledge."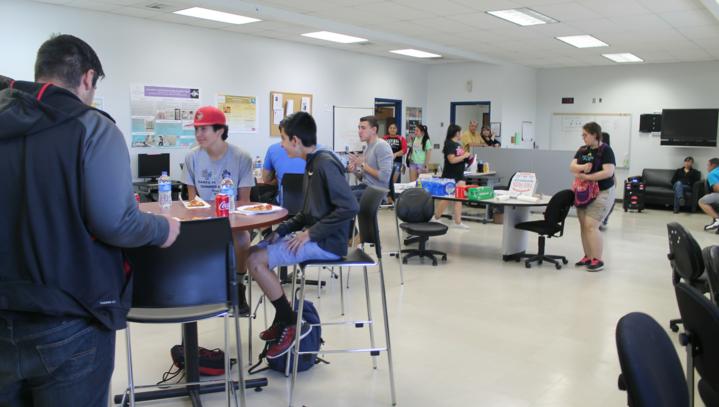 Developing ways to help each student get a better handle on the material is part of the quest for each tutor.
"Everyone has to teach themselves how to learn," said Adan Martinez (STEM, math, chemistry), "but not everyone uses and understands material the same way."
Working to help others has a side benefit for the tutors, whose command of the academic subjects is reinforced by the process.
"I enjoy helping students understand the content and succeed in their classes," said Abigail Gurule (Allied Health Sciences). "Also it helps me continue to learn, refresh on subjects and improve my people skills."
As coordinator of ACE, Varela said he is pleased to know the tutors see the intrinsic rewards of their work.
"It makes me proud to be a part of this program that our tutors would say that," he said. "We really are a group of humble people who get a sense of accomplishment in watching our students succeed. We do our best not only to help students get through a class but give them that confidence in themselves to succeed. Every two weeks we collect a paycheck for doing our jobs, but it is truly more than that for us. We are all either past or present students of Luna and know the struggles of students. We have a genuine care for our students and recognize the potential each and every one of them has. We've watched students come in and want to give up, and we assure them that they can do it. We never do the work for students but give them the help they need to learn material and help them gain that confidence not only in the subject area but as students in general."
Varela acknowledges that for some, taking the first step may be the toughest: "Coming for tutoring can be a difficult thing, but once a student comes in, they realize it is a good thing to seek help when needed. We build a bond with them to make them feel comfortable coming in. When hiring tutors we don't only look at the success they've had in classes but we want to hire people interested in sharing their knowledge and experiences to help our students grow. I think we've done a good job at hiring the best possible group that makes ACE a really great program. The tutors are amazing individuals with great futures for themselves, but I'm glad they remain dedicated to helping our students."
For more information on ACE tutoring services, those interested may contact Varela at rvarela@luna.edu.