Luna Student Senate leads drive to benefit community
December 17 2020
---
Members of the Luna Community College Student Senate helped lead an initiative — dubbed "Luna Cares" — to donate essential items for use by community members in need this holiday season.
The initiative joins forces between Luna and the Samaritan House of Las Vegas, the non-profit organization.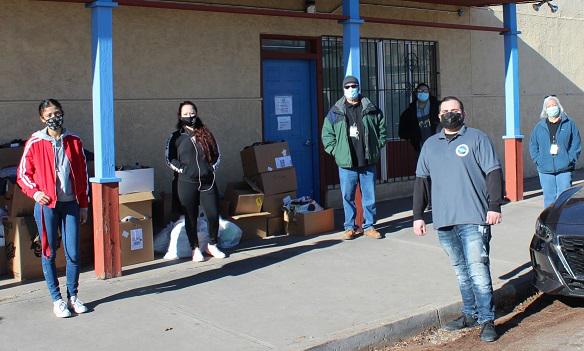 Among items donated were winter clothing, non-perishable food, hygiene bags, and sanitizers. The donations were delivered to the Samaritan House Thursday morning.
"It's greatly appreciated," said Samaritan House Executive Director George Lyon. "Luna's efforts will help fill a need that is great in our community."
Several boxes were set up at the Maria H. Paiz Administration Building and at the front gate.
"I want to thank everyone who donated items and assisted in this project," said Luna Student Senate President Mario Romero. "It's good to help out and give back to the community."