Dr. Gilbert Sena appointed as trustee
December 18 2020
---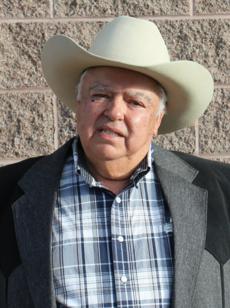 In filling its District 7 vacancy, the Luna Community College Board of Trustees selected a longtime former employee of the institution.
Dr. Gilbert Sena was appointed to the board at a special BOT meeting Tuesday, Dec. 15. Sena served as interim president of the college in 2006-07. Prior to that, he worked as an instructor and later as dean of academic affairs and student services.
Sena himself was an alumnus of the college and earned a certificate in clerical office studies in 1975. In his interview with the board, he noted that he, his wife and children had all benefitted from Luna's educational and vocational services.
"It's a real honor to go back to Luna," he said. "It's an honor to provide an opportunity more specifically to my constituents in District 7 and everyone within Luna's service area. I am committed to working with the other board members."
BOT Chairwoman Dr. Phyllis Martinez, who made the motion to appoint Sena, praised all four finalists for the vacancy, but she said Sena was the best choice going forward.
"I think there can be no argument as to who is the most qualified," Martinez said, "first of all because of his service to education and to Luna Community College. I feel confident he'll continue the trajectory this board has begun…"
Sena was appointed on a 3-2 vote; he succeeds Maxine Salas as the District 7 representative. Salas resigned in October; she was elected in November 2019 and took office this past January.
Sena, who runs a cattle ranch, was born and raised in Gonzales Ranch and now lives in Chapelle.