Luna takes one of three vs. Lamar
April 26 2021
---
Luna Community College baseball won one of three games against visiting Lamar over the weekend at Brandt Park.
The Lopes (24-26) won a scheduled nine-inning game Saturday by a 12-2 score; that game was called after five innings. Luna (11-16) rebounded with a 4-3 victory on Sunday before Lamar took the finale 6-4.
An eight-run outburst by Lamar in the top of the fourth inning made most of the difference in game one. Cameron Sisneros, Diego Cortes and James Moses each homered, with Sisneros and Cortes driving in three runs apiece, as Lamar turned a 3-2 edge into an 11-2 cushion, adding an insurance run in the top of the fifth. Adolfo Iturralde (3-4) recorded eight strikeouts and limited Luna to one earned run on four hits and one walk over five frames. Dusty Sipe hit a home run and a triple, driving in both of the home team's runs. Chisum Rush (2-4) was tagged with the loss after going three and two-thirds innings.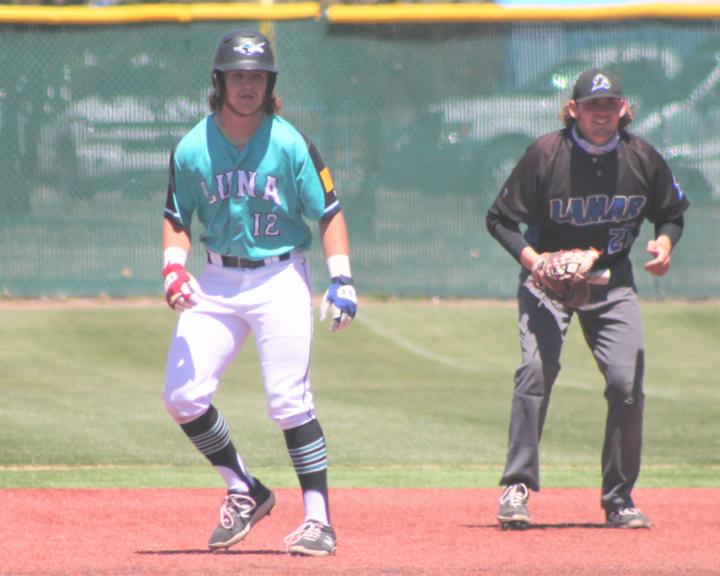 In winning game two of the three-game set, Luna snapped Lamar's season-high 11-game win streak despite being outhit nine to five. The Lopes led 2-0 midway through the third, but the Rough Riders rallied with two runs in each of their next two at-bats. Leadoff hitter Milo Behrens went 2 for 3 at the plate with a double, and teammate Matthew Gelwick homered and drove in two runs. James Cardenas and David Amaya accounted for an RBI apiece. Ruger Bravo (5-0) scattered nine hits and three walks with six strikeouts with one earned run allowed (of three total) over five and two-thirds innings. K.T. Gearlds picked up his sixth save, not allowing a baserunner in his one and one-third innings on the mound.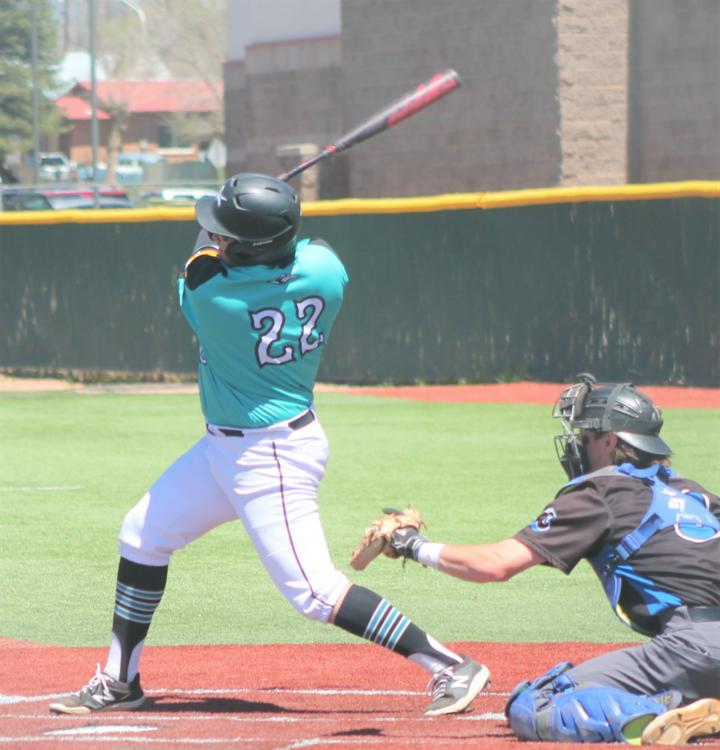 Reversing course from that game, Lamar was the more efficient team in Sunday's nightcap, scoring six runs on six hits and winning despite being outhit by the Rough Riders. The Lopes scored twice in their first at-bats before Luna answered with three runs in the bottom of the first. The Rough Riders nursed that lead until the top of the fourth, when the visitors scored two more runs for a 4-3 edge. That score held until the eighth. Lamar added two runs and held Luna's rally to one score. Amaya doubled and tripled with two RBI; Sipe and Brandon Zwiener also collected two hits apiece for the Riders.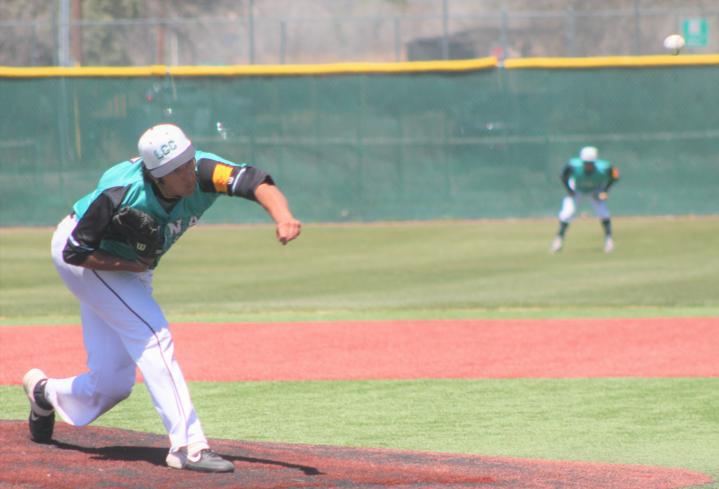 Luna baseball will close the regular season with Otero Junior College on Saturday and Sunday, May 1-2. First pitch each day is set for noon.
Luna softball was off this past weekend; the team is scheduled to wrap its regular season vs. Otero on Friday and Saturday, April 30 and May 1. Action is set to begin at 1 p.m. Friday and 11 a.m. Saturday at Cowgirl Field.
Advance tickets are available through the NMHU athletic department:
https://nmhuathletics.com/sports/2021/3/10/tickets.aspx
Tickets are $6 and have to be pre-purchased. No one can purchase tickets at the gate.
For more information, call Luna Athletic Director Carl Vigil at 505-454-2517.