Luna dual credit student Jaydan Herrera accepted to MIT program
April 27 2021
---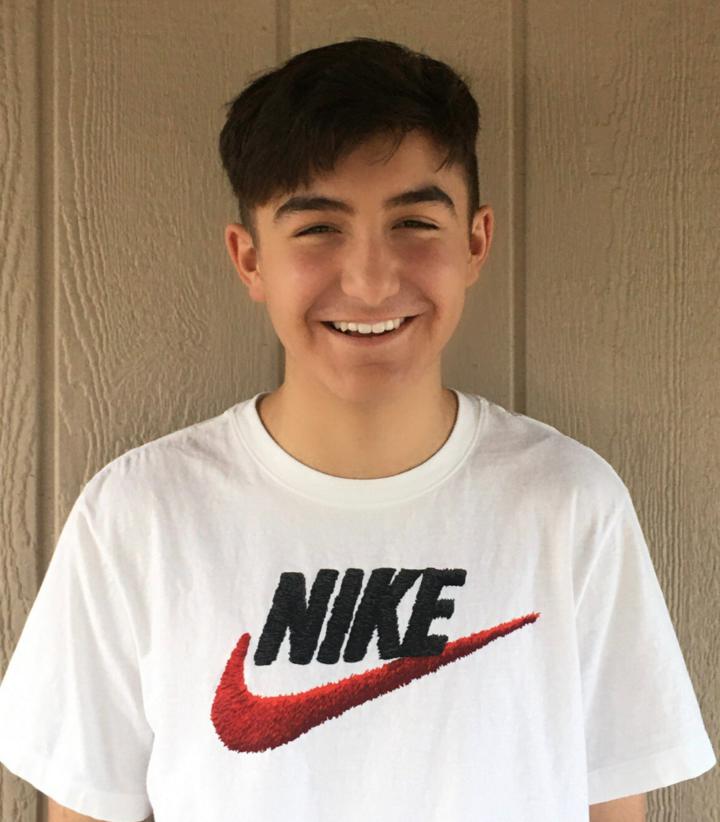 Luna Community College dual credit student Jaydan Herrera was recently selected to participate in the prestigious 2021 MIT Online Science, Technology, and Engineering Community (MOSTEC) Program. The six-month program is designed for high school seniors-to-be.
As part of the virtual program, Herrera will be required to take two classes and be committed to up to 30 hours per week. The program begins on June 23 and ends on Dec. 12.
Herrera, a junior at West Las Vegas High School, was selected from a competitive pool of more than 1,700 applicants.
The selection committee was inspired by Herrera's passion for STEM, his accomplishments and determination. A letter sent to Herrera stated that he is someone who stands out and will thrive in their rigorous academic environment and contribute to their diverse community.
One of the goals of the 2021 Class of MOSTEC is to bring together individuals who represent a diversity of cultures, interests, identities, strengths, experiences, geographic areas and time zones.
At Luna, Herrera is taking introduction to engineering with Betsy Sanchez and introduction to computer science with Nichole Collins. Herrera is on track to graduate with an associate degree in pre-engineering at Luna and a diploma at West Las Vegas High.
"My first class at Luna was trigonometry with Dan Gonzales, and I finished all my math classes with Dr. Rita Surdi," said Herrera. "Now, I am finishing up all my program requirements for my degree. Luna has been great to me. I have found every instructor to be amazing. I've learned so much from them. I would definitely recommend students to take STEM classes at Luna."
Herrera says that after high school, he plans to go to a four-year university, hopefully New Mexico Tech in Socorro, and major in either mechanical or electrical engineering.
"I've always loved the sciences," said Herrera. "Math and science has always been my favorite subject in school and I want to go into engineering because I want to apply all the science and math I have learned into the real world."
Herrera says one day he would like to also pursue a master's degree in engineering, get a job as an engineer, have a good career, support his family and give back to his community.
"I was super surprised when I was chosen for this program," said Herrera. "This program will show me what engineering is about and introduce me to many of the professionals in the field. I look forward to the experience of working in the engineering field."
At West Las Vegas, Herrera is a member of MESA and Dream Makers. MESA is a STEM organization; Dream Makers is a health organization.
"I would like to thank God; my parents; all my instructors at West and at Luna, especially Dr. Surdi, Dan Gonzales, Betsy Sanchez, Erica Guava, Valerie Villa-Lopez and Nichole Collins; my mentor Saige Martinez; my high school counselors Rhea Martinez and Kristen Encinias, who helped me get started at Luna and helped me get into the MIT program."