Luna CTE Department to launch CDL First Monday Program
May 3 2021
---
Luna Community College's Career Technical Education Department is getting ready to launch its CDL First Monday Program that will offer CDL courses beginning on the first Monday of every month starting in June.
"We will have "rolling enrollment" so we can enroll students whenever there is a vacant seat in the truck, especially for upgrade from Class B to Class A, automatic to standard shift upgrades, and retests, or if a student fails and needs to retest," said Luna CTE Director Dr. John Thompson. "Our rates will go up beginning in July, but we will still be the lowest price CDL training program in New Mexico."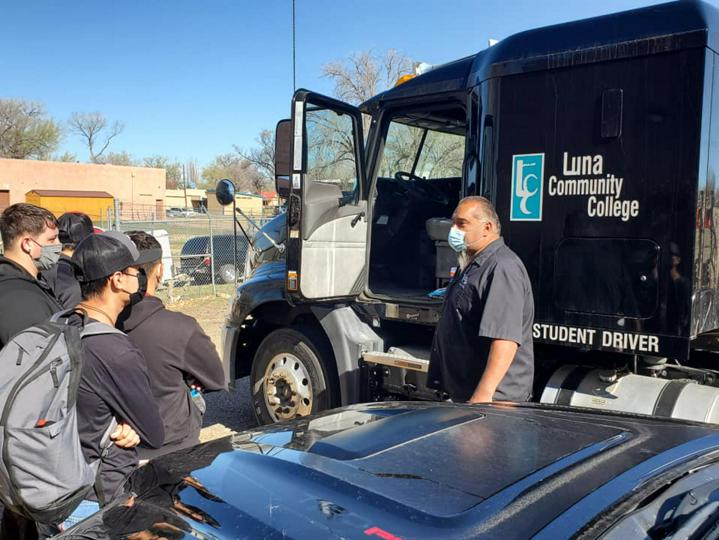 In addition, Thompson said that CTE hopes to have its "Rolling Billboard" by the end of May. The "Rolling Billboard is designed to assist in publicity of Luna CTE programs.
For more information on Luna's CTE programs, call 505-454-2522.
Note: Since there are holidays on the First Monday of some months, some CDL launches will begin in the first week of each month.