Luna teams headed to postseason
May 5 2021
---
By Dave Kavanaugh/Luna Community College
Baseball and softball teams at Luna Community College are headed to the postseason after having wrapped up their regular seasons with home games against Otero Junior College this past week.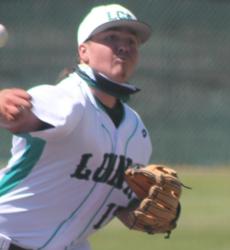 Head coach T.C. Nusser and his Rough Rider baseball team will be playing a best-of-three playoff series against McCook Community College on Friday and Saturday, May 7-8, in McCook, Neb. Game times were to be determined. The winner advances to play the Lamar-Northeastern winner on May 13 in Colorado Springs, Colo., the site of the remainder of the Region 9 baseball tourney.
Meanwhile, head coach Steve Wallace and his Rough Rider softball squad are slated to play Northeastern Junior College at 10:30 a.m. Saturday, May 8, in the opening round of the double-elimination Region 9 softball bracket. That tournament is being held in Trinidad, Colo., and runs through Tuesday, May 11.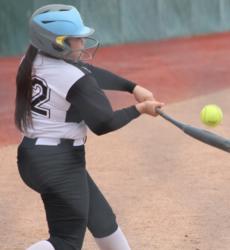 A recap of Luna's last series of the regular season:
Otero baseball 9, Luna 6
This one stayed close throughout, and Luna led 3-2 after getting on the board in the bottom of the third inning. The visiting Rattlers retaliated with back-to-back three-run innings in the fourth and fifth to regain control. Milo Behrens hit 3 of 4 with two doubles and one RBI, Francisco Ochoa was 2 of 4 with a home run and a double for a game-high four runs batted in, and Dusty Sipe added a solo home run for the Rough Riders. Ryan Clark (1-3) was tagged with the pitching loss.
Luna baseball 16, Otero 6
Six Rough Riders logged multiple hits, and nine had at least one hit as Luna scored in every frame of a game stopped in walk-off style in the bottom of the fifth inning. Otero led 4-1 midway through the second before the Riders answered with a five-run outburst and never looked back. David Amaya went 3 for 4 with two doubles and three runs; Rogelio Gonzales, Ross Panlasigui and Matthew Gelwick joined Behrens and Ochoa with two hits apiece. Rattler pitchers largely steered clear of Sipe, walking him three times. Tony Limon (2-2) recorded the win after scattering eight hits and one walk over five innings. It was the nightcap of a Friday doubleheader.
Otero baseball 17, Luna 9
The series finale took place under balmy conditions Sunday and started with the feel of a heavyweight fight. The Rattlers struck first and led 5-0 after one and a half innings. Then, highlighted by a three-run homer by Isaac Toledo, Luna surged with seven runs to steal the lead at 7-5. Otero came back with a five-run third and went on to add four runs to its lead before the home side scored again. The Riders were hampered by four errors. Sipe and Zwiener added home runs for Luna, held to seven hits total. Las Vegas Robertson alumnus Austen King pitched three full innings for the Riders; Zack Gutierrez (0-2) absorbed the pitching loss.
Otero softball 10, Luna 1
With the scheduled Sunday doubleheader scratched and a Monday doubleheader rained out, the four-game softball series between Luna and Otero was shortened to one twinbill and moved to Tuesday at Cowgirl Field. Luna endured a slow start and fell behind 6-0 despite getting baserunners on. An Imani Hall RBI hit scored Anahi Ruiz to break the ice in the fourth. But the Rattlers pulled away with a three-run fifth. Ruiz had a double and was one of four Luna batters to record a hit. Mary J. Martinez took the pitching loss.
Otero softball 20, Luna 7
Tuesday's nightcap saw the Rough Rider bats gradually come to life, although the Otero offense picked up where it left off as well. Alexis Rubio hit a two-run homer, her first as a college player, to help Luna get within 4-3 in the second inning. Victoria Gonzales homered in the third to make it 9-4, but the Rattlers extended their lead to 15-4 amid a surge that saw Searra Arellano hit a shot off the scoreboard. Luna made it 15-7 before Otero scored five unanswered runs in the fifth to close out the game.