State Auditor Brian Colón to be guest speaker at Luna graduation
May 10 2021
---
State Auditor Brian Colón will be the guest speaker for Luna Community College's graduation which will be held at 2 p.m. on Friday, May 14 at the media arts auditorium.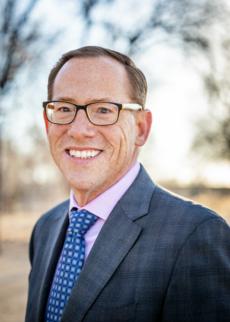 Brian Colón was elected the 28th State Auditor of New Mexico in November 2018 with decisive wins during both the primary and general elections. As state auditor, Colón is committed to bringing awareness to the important work of the office that fights fraud, waste, and abuse in agencies and entities statewide.
Raised in Valencia County, Colón learned the value of hard work, determination, and the sustaining power of an optimistic attitude from his parents. Although he lost his father when he was a teenager, Colón has not forgotten the many lessons he received, particularly the importance of education.
The first in his family to go to college, Colón earned his bachelor's degree in finance from New Mexico State University and later earned his law degree from the University of New Mexico School of Law. He has practiced law since 2001, but his top priority has always been service with a deep desire to give back to his community.
Colón has been called a "force in fundraising" because he is able to inspire others to get involved. His evenings and weekends are spent helping local cultural and community-focused nonprofits like the Albuquerque Community Foundation, the National Institute of Flamenco, the Children's Grief Center, Muscular Dystrophy Association, Big Brothers Big Sisters, Domestic Violence New Mexico Coalition Against Domestic Violence—just to name a few—to raise money to support their causes or meeting with the young women and men he mentors. Colón knows first-hand the power of mentoring and the difference it can make in strengthening our communities.
While he is a dedicated community ambassador and civil servant, Colón's true treasures are his family. Colón will celebrate his 25th wedding anniversary with Aleli Colón, an educator at Van Buren Middle School, a current doctoral candidate with a civil engineering degree and a master's degree in mathematics. They have one son, Rafael, a graduate of Albuquerque High School and George Washington University where he earned a biomedical engineering degree.