Luna softball to help lead CROP Walk efforts for second year
October 4 2021
---
Initiative raises funds to fight hunger
The Luna Community College softball team is leading a Luna contingent for the second straight year for Las Vegas' CROP Hunger Walk.
The Lady Rough Riders, along with their head coach Steve Wallace, will have their fundraising walk at noon on Wednesday, Oct. 20, starting in front of the Maria H. Paiz Administration Building.
CROP Hunger Walks are community-based walk events held in cities and towns across the nation, raising funds to support the global mission of Church World Service, a faith-based organization that responds to hunger, poverty, displacement and disaster around the world.
Locally, 25 percent of all donations will go to support local entities: Comedor de San Pascual Soup Kitchen, Las Vegas Community Soup Kitchen and the Samaritan House.
"It's important to have our student-athletes active in the community," said Luna softball coach Steve Wallace. "This is for a great cause, and it also builds team unity."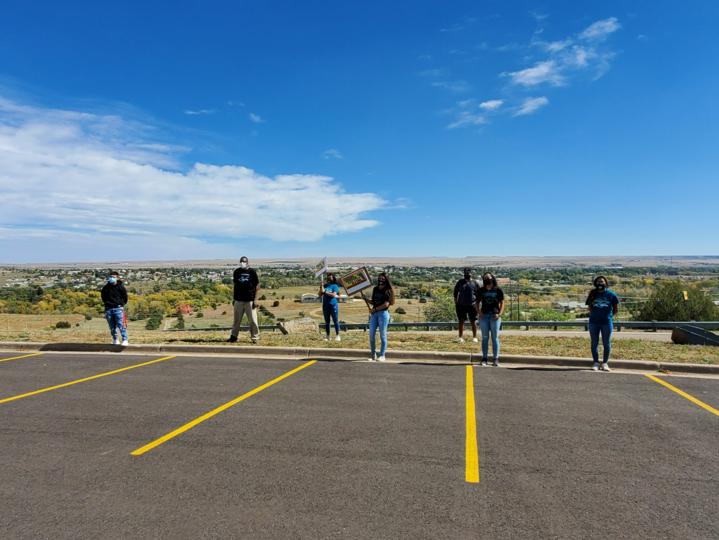 Luna is one of several entities from around the community that have joined the worthy cause. This is the 21st Las Vegas CROP Hunger Walk, and during this time, $177,000 has been raised, including $14,000 last year.
The CROP Project was organized in 1947 when farmers were asked to donate food and seed crops in post-World War II Europe and Asia. In 1969, the first walk events were organized in Bismarck, N.D., and York, Pa., to raise money. Since then, CROP Hunger Walk events have been held in communities all over the United States, raising millions of dollars in an effort to eradicate hunger and poverty.
The fundraising goal for this year's Crop Walk is $15,000. COVID-19 precautions will take place during the walk.
"We will be asking school employees for donations," said Wallace. "We will provide more information through our college Facebook page and The Luna Light."
According to Crop Walk Coordinator Karyl Lyne, all three of the Las Vegas agencies have reported an increase of people in need of food.
Checks or money orders may be made to CWS/CROP. You can also send checks or money orders to CROP Treasurer, c/o First United Presbyterian Church, P.O. Box 37, Las Vegas, NM 87701. You can also donate online at crophungerwalk.org/lasvegasnm.