Luna students, employees participate in CROP Hunger Walk
October 20 2021
---
Nearly 30 Luna students and employees joined the Luna softball team in the
college's Second Annual CROP Hunger Walk on Wednesday, Oct. 20.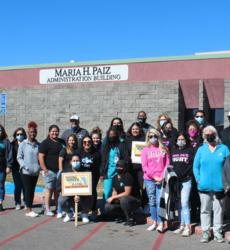 CROP Hunger Walks are community-based walk events held in cities and towns
across the nation, raising funds to support the global mission of Church
World Service, a faith-based organization that responds to hunger, poverty,
displacement and disaster around the world.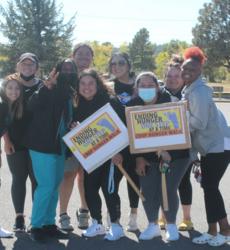 Locally, 25 percent of all donations will go to support local entities:
Comedor de San Pascual Soup Kitchen, Las Vegas Community Soup Kitchen and
the Samaritan House.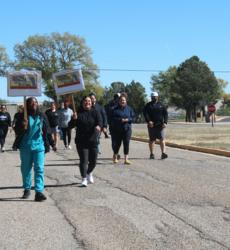 If you would like to donate to the Crop Hunger Walk, please send checks or
money orders to CROP Treasurer, c/o First United Presbyterian Church, P.O.
Box 37, Las Vegas, NM 87701. You can also donate online at
crophungerwalk.org/lasvegasnm.