Luna students donate items to college's Holiday Drive
December 1 2021
---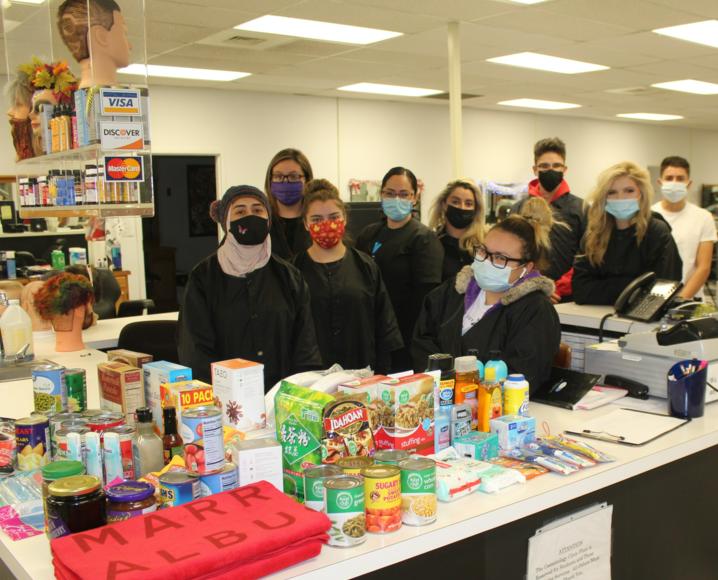 Luna Community College cosmetology and barbering students donated several items to the college's Holiday Drive that will benefit the local Samaritan House.
Luna's student senate placed collection boxes at several locations on campus, including the main administration building hallway, the Humanities building and the Allied Health Sciences building.
Donations of the following items are welcome: non-perishable foods; socks and winter clothing such as jackets, thermal underwear, beanie hats, gloves and scarves; toiletries such as toothbrushes, toothpaste, sanitizer, soap, shavers; and face masks. Items can be donated through the end of this week.