Luna talks partnership with area law enforcement
December 16 2021
---
Area law enforcement agencies including city, county and state along with local government representatives met on campus with Luna President Dr. Edward Martinez about partnership opportunities, as well as establishment of an advisory board.
The meeting took place Wednesday, Dec. 15, at the site of Luna's new state-of-the-art simulators in firearms training and driving.
The college this past year acquired the simulators, manufactured by VirTra, Inc.
President Martinez discussed the advisory board and a partnership that involves area entities using the VirTra simulators, designed primarily to significantly improve critical judgments, skills and expertise for law enforcement personnel.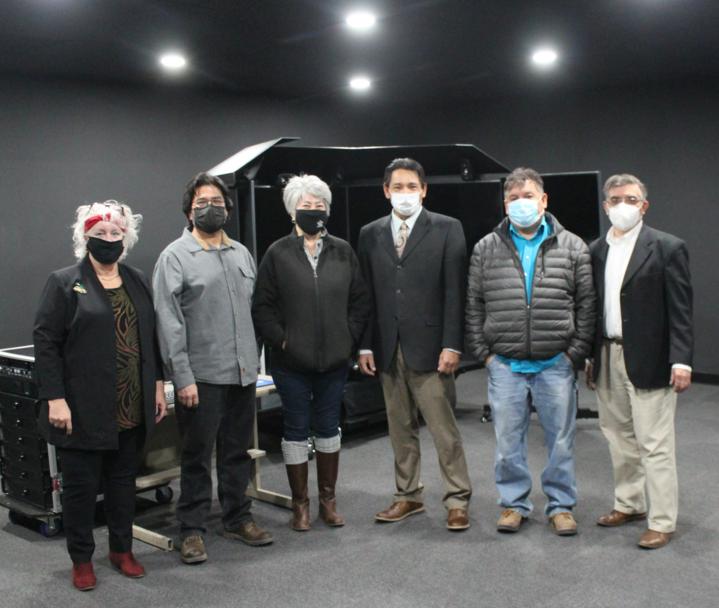 Among those in attendance were law enforcement officers, county commissioners from San Miguel, Mora and Guadalupe counties, Las Vegas Mayor Louie Trujillo and Fourth Judicial District Attorney Tom Clayton.
Trujillo thanked Martinez for having the foresight to bring entities together, calling it "a perfect example of collaboration."
Clayton also voiced support for the initiative, saying, "Smaller agencies need to have training."